Overview
Programs let you organize your vehicles into fleets based on source of business and unique use cases. 
How Do Programs Work?
After uploading vehicles in Dealerware, you can move them into specific Programs to satisfy programs at your dealership. Each Program has its own set of cost recovery and revenue settings, which apply to all vehicles within the program, and corresponding customer contracts.
If your dealership is leveraging Multi-Agreements, you can assign specific Driver Agreements to Programs.
*Admin permission is required to create and manage Programs and configure settings.

Create Programs 
Create Programs to satisfy unique use cases.
Select

Settings

>

Programs

from the main navigation

Select

Add Program

Input the

Program Name

Select

Create New Program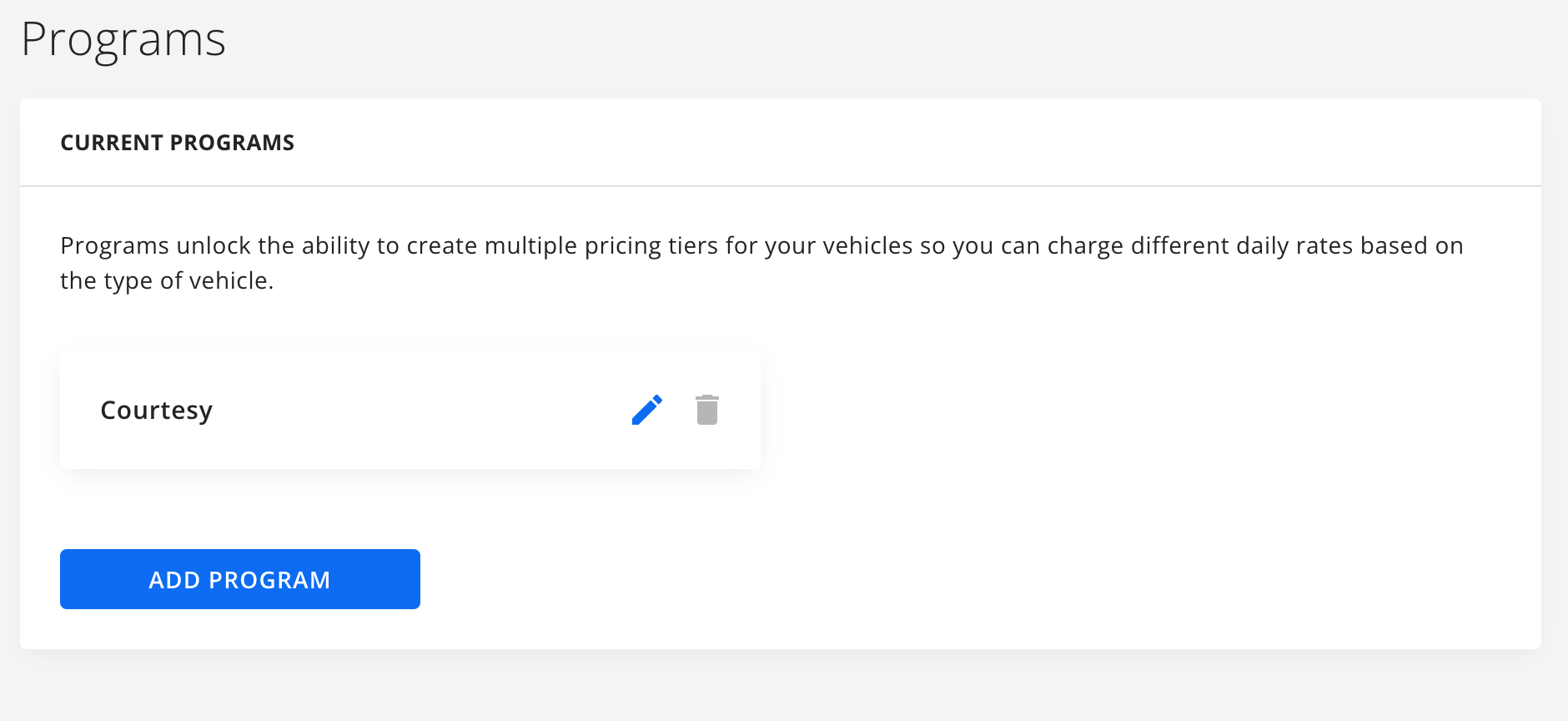 Remove a Program
Remove a Program
Prior to removing a Program, all vehicles within the Program must be assigned to a different program. Once the Program is free of any vehicles, you can remove it by following the steps below:
Select

Settings > Programs 

from the main navigation

In Current Programs, select the trash can icon next to the applicable Program

Select

Delete