When setting up, or optimizing your rental program begin with ensuring your Programs are correctly configured. 
Programs allow you to organize your programs (rental, loaner, extended test drive etc…). Each Program has its own set of cost recovery and revenue generating settings which apply to all vehicles within the program, and the corresponding customer contracts.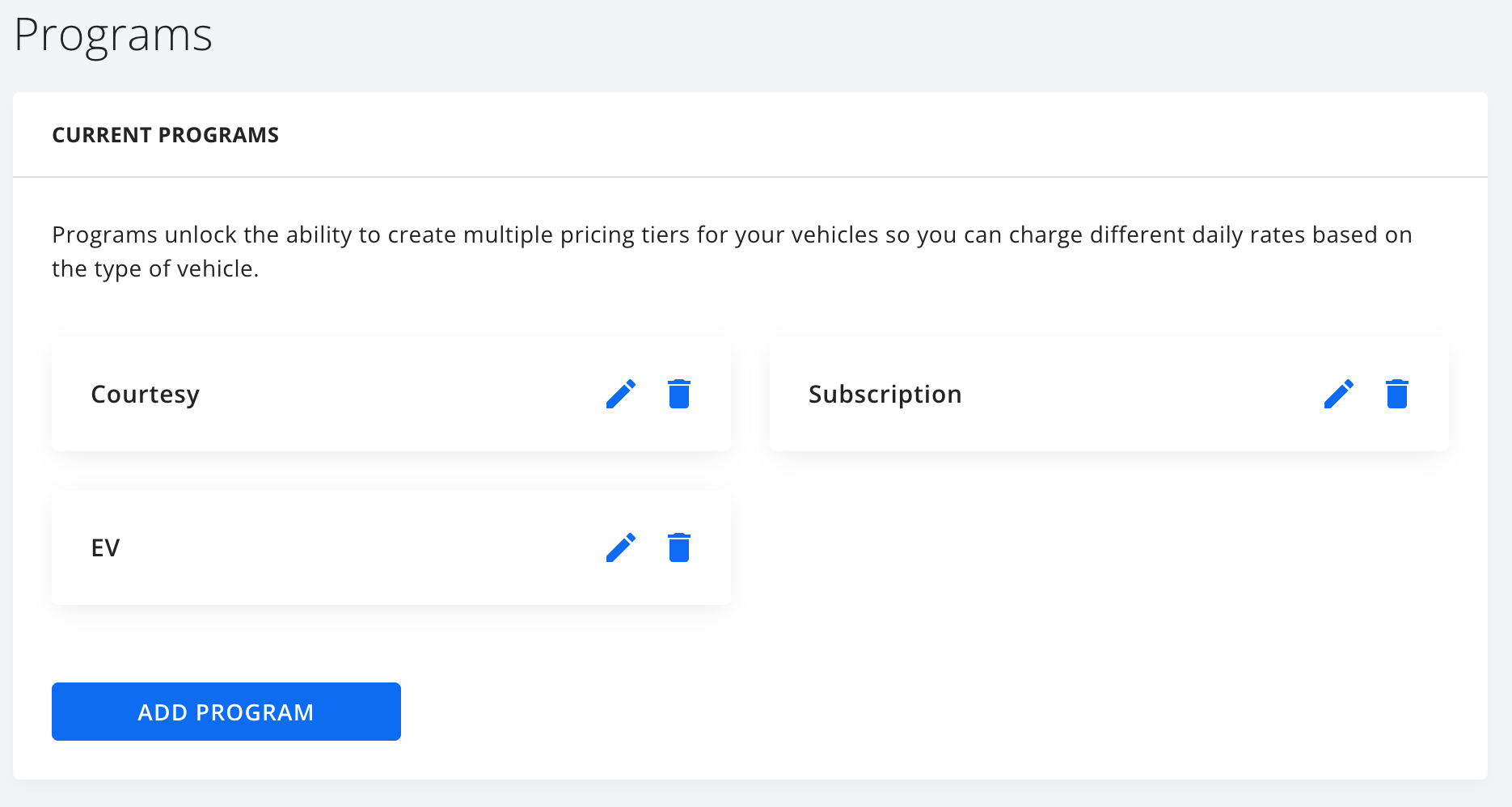 Ensure that you have at least one rental Program enabled. Things to consider when thinking about a rental specific Program:
Ensure Collect Customer Credit Card is turned on to allow for customer charges
Ensure a Daily Rate is enabled to charge the rental fee
Enable any additional charges (fuel, excess mileage etc…) to recover costs 
After setting up the rental Program(s), ensure that you have added the applicable vehicles to the program.