Overview
Dealerware's Do Not Rent (DNR) List feature allows you to add customers with unsettled balances, or those who have not complied with dealership policies, to a specific list that prevents contract creation.
If a customer is on the DNR list, it will be indicated as such on the customer's Customer Details page, at the bottom of the Overview tab.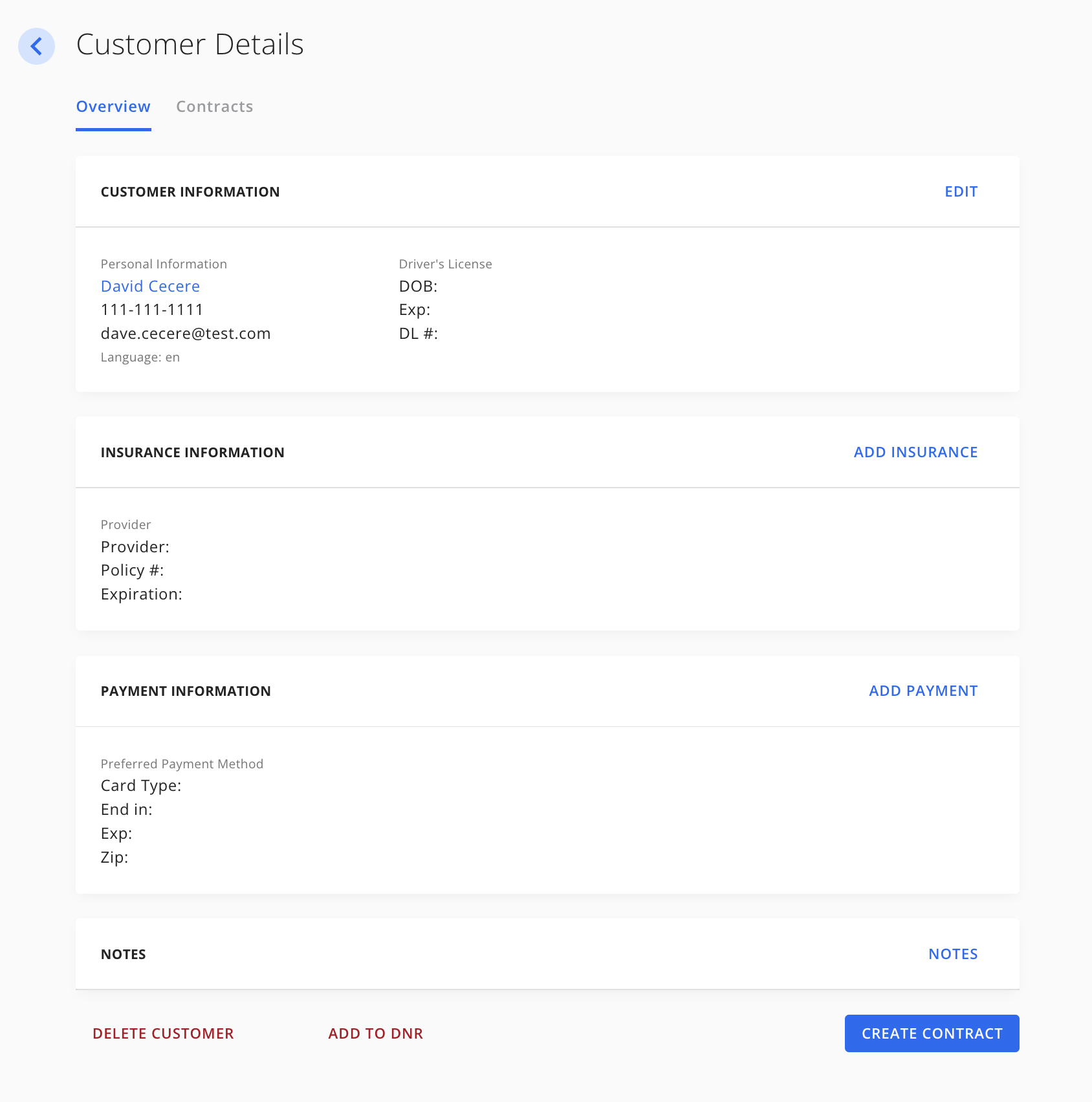 The DNR Manager permission is required to add customers to the DNR list. Learn how to can add or update employee permissions in Dealerware Web.
If a customer is added or removed from the DNR list, a time-stamped note will appear in the Customer Details: Overview: Notes.
Add or Remove a Customer from the DNR List
Add a Customer to the DNR List
Select Customers from the main menu
Search and select the customer
In Customer Details: Overview tab scroll to the bottom of the page

Select

ADD TO DNR

Enter the

DNR

reason

Select Save
Remove a Customer from the DNR List
Select Customers from the main menu
Search and select the customer
In Customer Details: Overview tab scroll to the bottom of the page

Select

REMOVE FROM DNR

Enter the

DNR removal

reason

Select Save