Overview
You can log in to the Dealerware Mobile app by manually entering your credentials or by using Biometric sign-in, which leverages your device's biometric security features, like saved credentials and FaceID.
Log in to Dealerware Mobile
Select

Dealerware Mobile

from the home screen on your

wifi or data-enabled device

Manually enter your account

email address and password
Select Use FaceID or Use Touch ID to save your credentials via Biometric Sign-in

Select

Sign In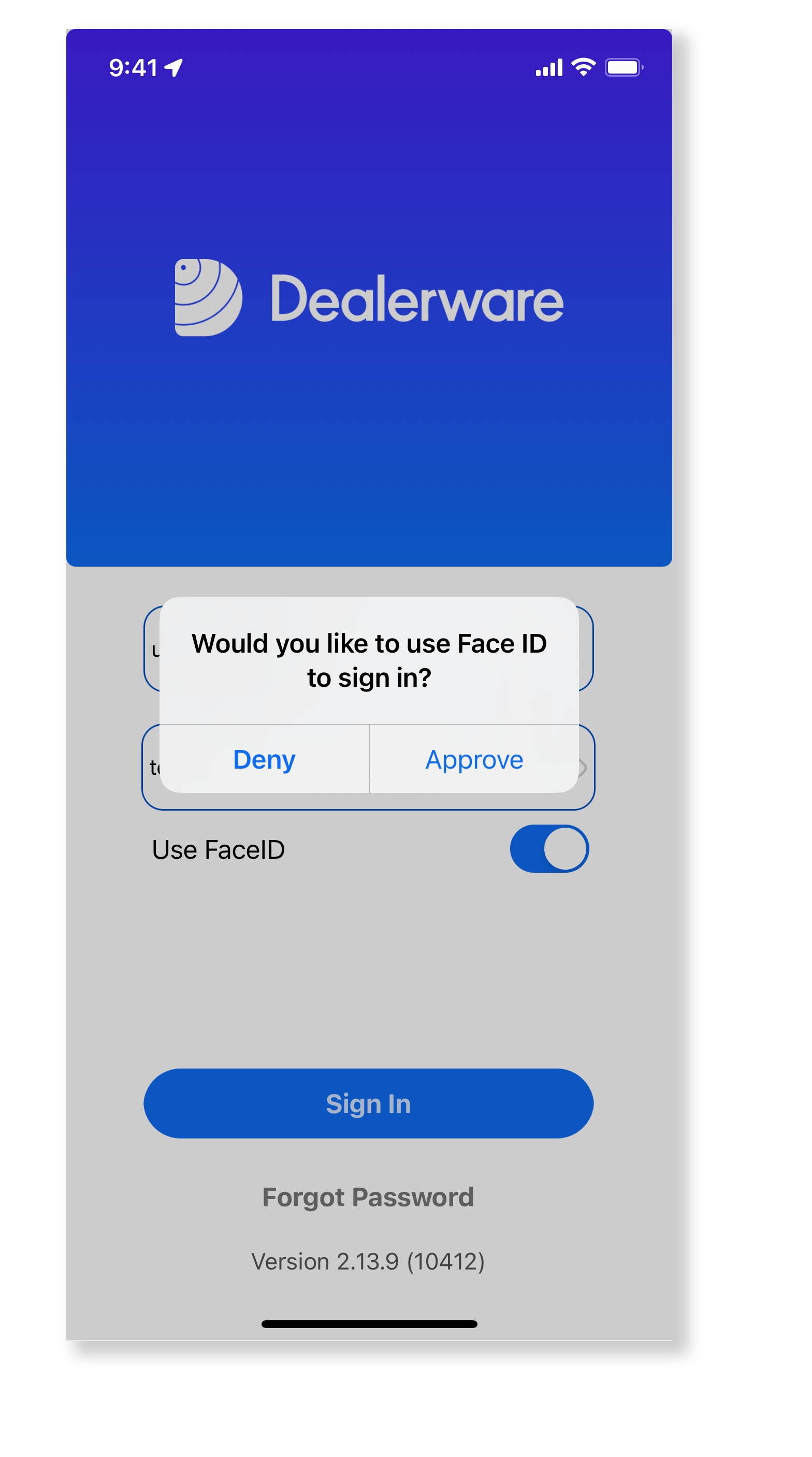 Having trouble accessing your account?
Select Forgot Password, enter your email address, then check your email to reset your password
If an error message occurs when you select Forgot Password, contact your Dealerware Administrator or submit a request to Dealerware Support
*The same login credentials should be used to access Dealerware Mobile and Dealerware Web.