Overview
Dealerware Mobile makes it easy to locate customers, avoid creating duplicate customers, and learn when a customer owes an outstanding balance or is on the Do Not Rent list.
Search for a Customer Profile
Follow the steps below to search for a Customer Profile.
Select

Customers

from the main menu

Select the search bar

Input

customer name

,

phone number

,

email address,

or

driver's license number

Select the

customer

to view their profile or

create a reservation
*Up-to-date customer profiles will appear in blue, and incomplete profiles will appear in red on iOS and black on Android.
Prevent Duplicate Profile Creation
When adding a new customer, Dealerware Mobile's Driver's License scanner detects when a customer has an existing profile and links you to that profile to help you avoid duplicate profile creation. You may choose to create a new profile as needed.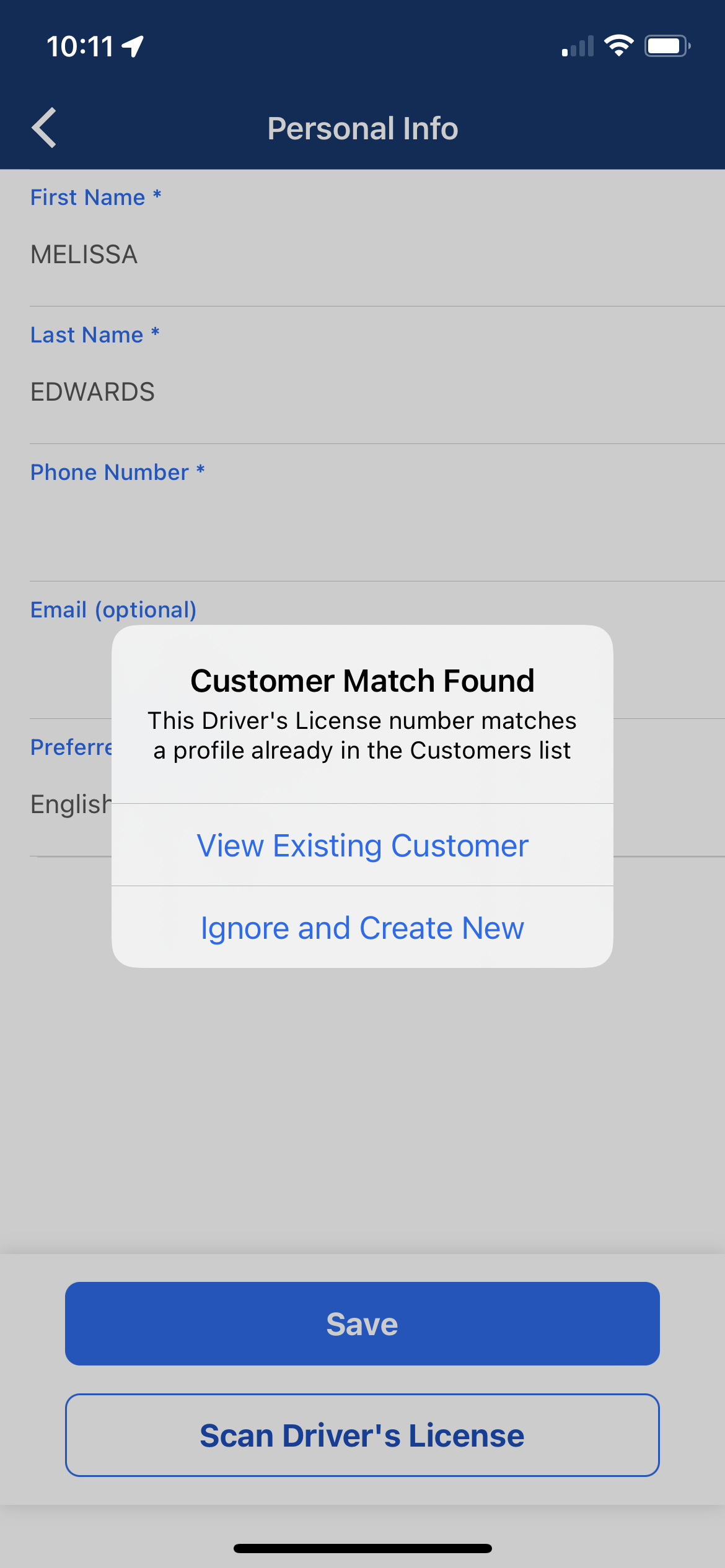 View Important Customer Profile Details
If a customer has an outstanding balance or is on the Do Not Rent list, it will be indicated on the customer's profile. In these cases, it's advised to access the Customer Profile using Dealerware Mobile and manage the balance or remove the customer from the Do Not Rent list as needed.