Dealerships may need to place first-time orders or increase the Connected Car Devices or Toll Equipment count as the fleet grows. Items ordered due to fleet increase will also result in an increase to your monthly invoice per the pricing below.
To place a fleet increase or first-time order:
Select Place Order on the Main Menu
Select Order More Items
Select the items needed (definitions below)
Enter quantities and select Place Order
Depending on the size of your fleet and order amount, you may need to confirm your order before it is finalized. Check your email for a Dealerware Upgrade Order Confirmation.
Item Definitions:
Connected Car Device Services (CCDs): $20 per VIN/month
Plugs into the OBDII port
Automatically captures vehicle vitals like fuel and mileage
GPS tracking to give full visibility to vehicle location, on or off the lot
View real-time fleet status on Dealerware's Fleet Map
Real-time actionable data and reporting with Dealerware Web
Connected Card Device Harness: $15/harness (one-time)
Secure the CCD to prevent loss or theft
Toll Tag Services*: $10 per VIN/month
Recover toll costs through our seamless integration with toll authorities
Improve employee efficiencies by eliminating manual toll processing
Enhance the customer experience with a toll equipped vehicle
Real-time actionable data and reporting with Dealerware Web
Toll Tag Velcro*: Free
Easily mount and transfer toll transponders between vehicles
Only used for hard case toll transponders (EZ-Pass, FasTrak, etc.)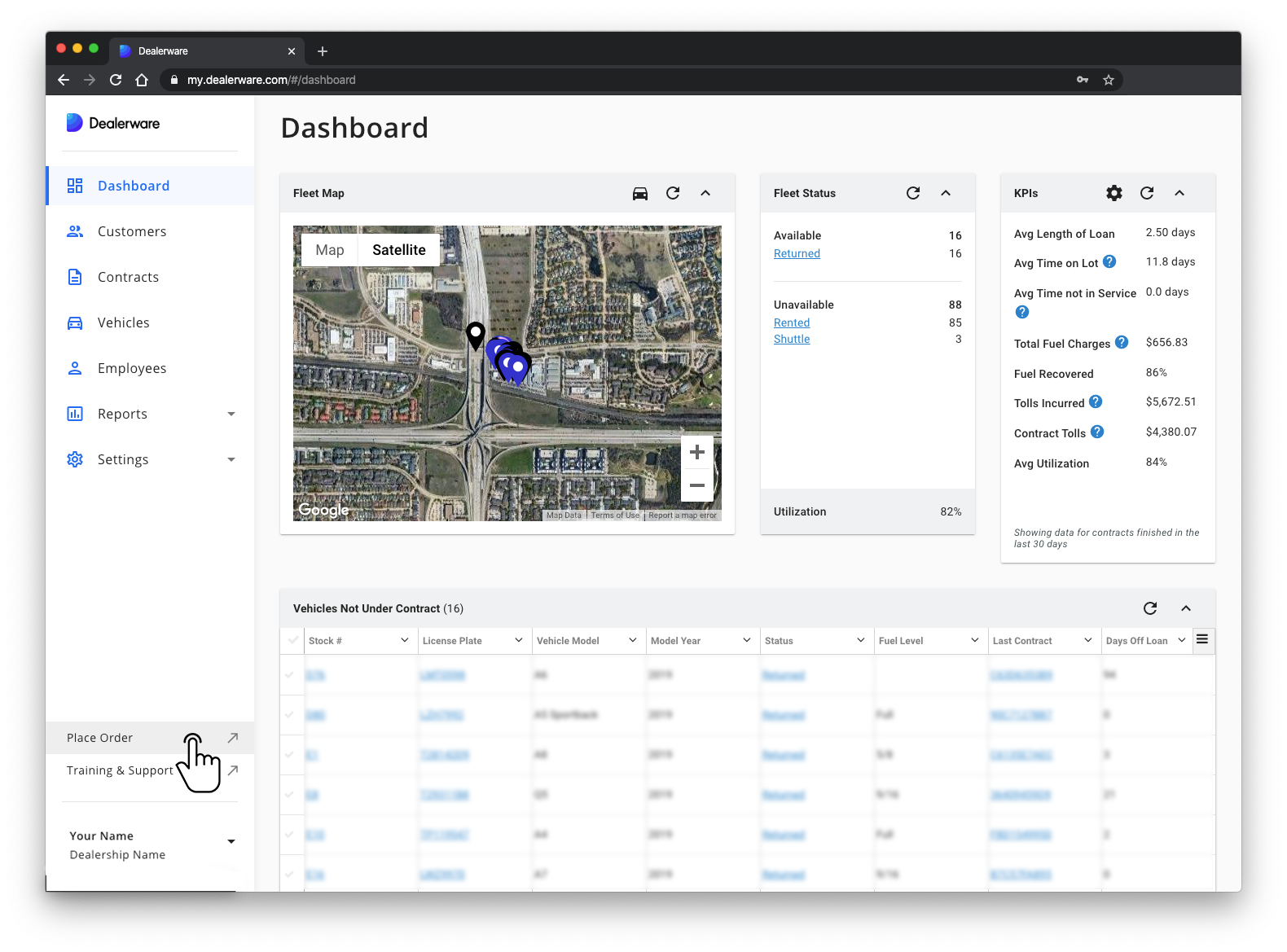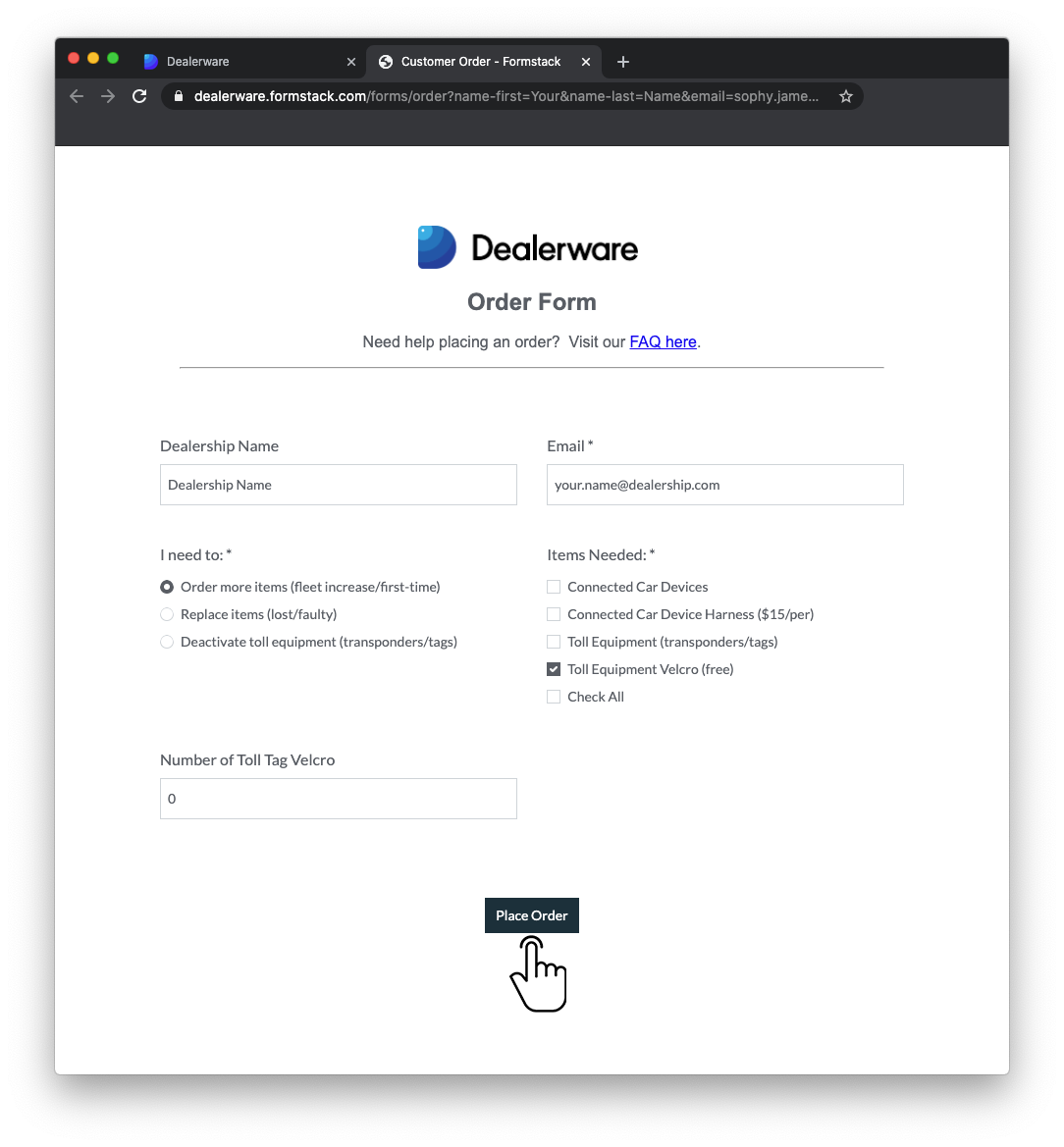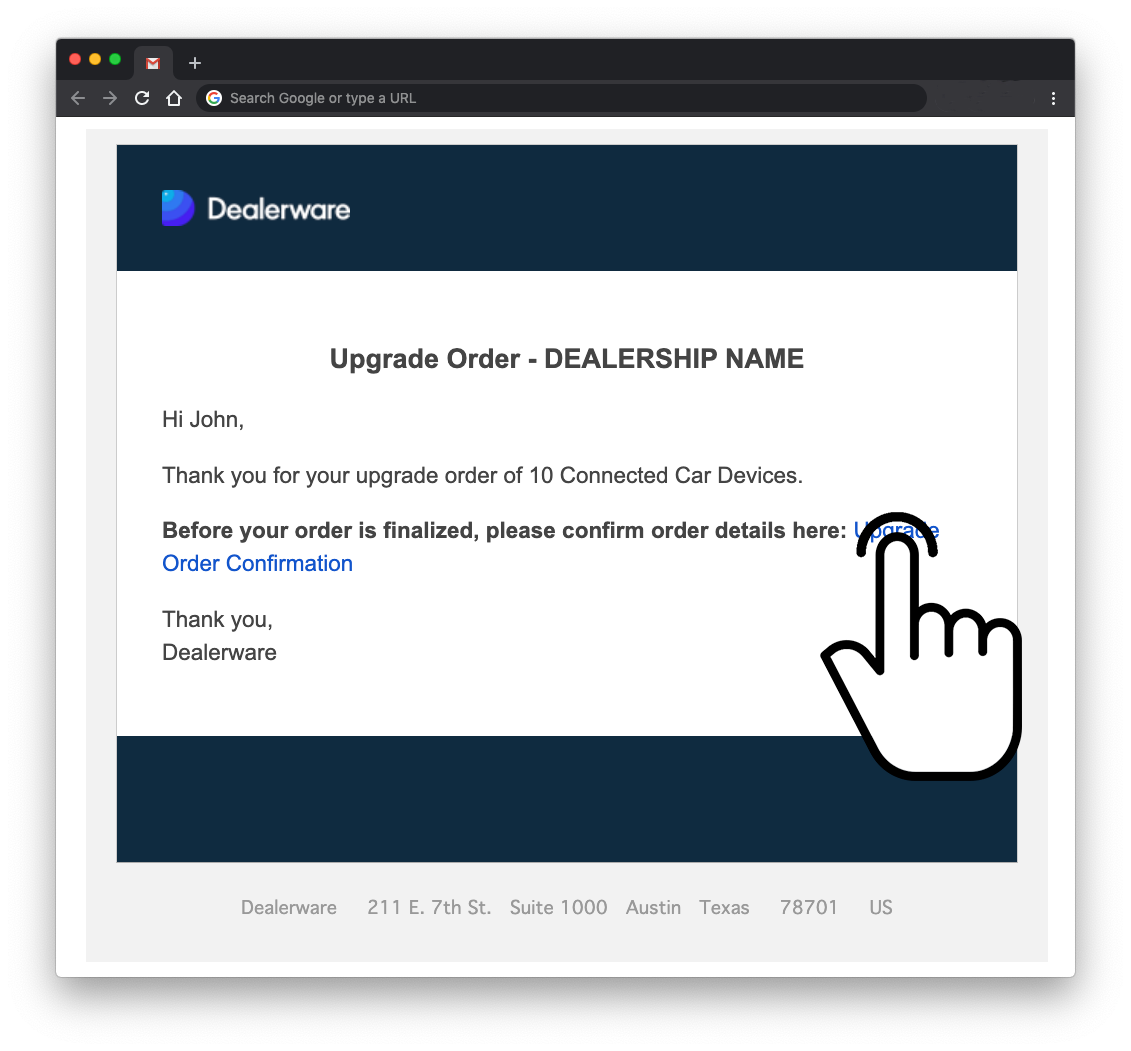 *At this time, toll services are not available to customers outside of the United States.