Overview
Dealerware issues reimbursements monthly for funds successfully charged to customers and disbursed to Dealerware in the previous calendar month, minus the transaction fees.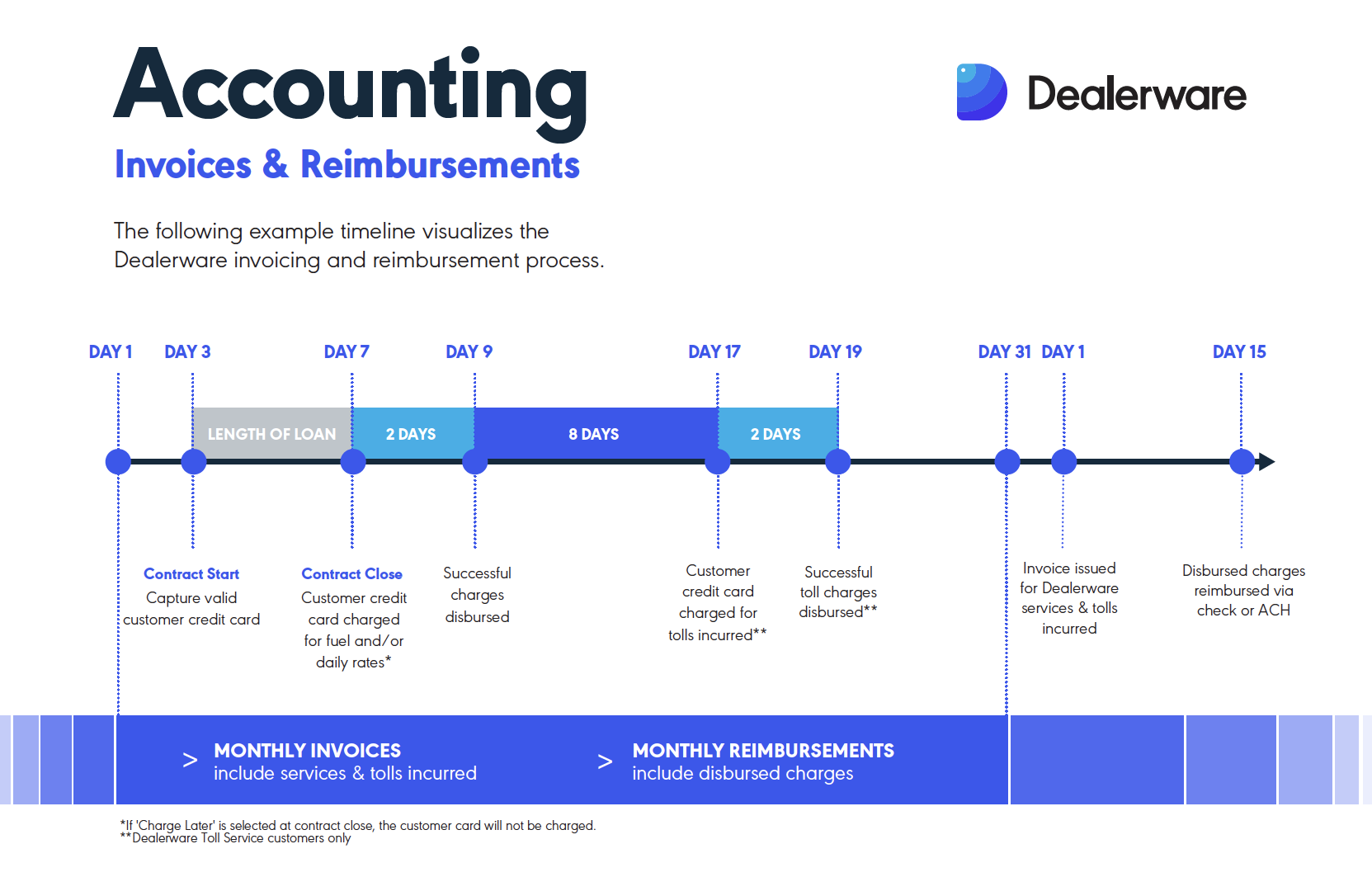 Reimbursements
What funds are reimbursed?
Depending on the Dealerware services your dealership is utilizing, you may receive any of the following reimbursements:
Tolls

incurred by customers

in the previous calendar month 
Recovered fuel costs
Vehicle-related expenses (E.g: Daily rate, cleaning fee, etc...)
How are reimbursements issued?
Reimbursements will be issued mid-month via direct deposit (ACH) or check. A corresponding report will be emailed (ACH) or mailed (check). All checks and deposits are issued by "Dealerware" or "Silvercar Retail Automotive."