Overview
If a customer's credit card has expired or a charge declines while processing payment, you can update the payment method by following the steps below:
Select

Customers

from the main navigation

Search for and select the applicable customer

Select

Payment Method

Select

Add New Card

Enter the card details, then select

Save Card
If a decline occurs while attempting to process a payment, a decline message will populate. A declined payment will result in an Unsettled Balance. When a decline occurs, it's best practice to contact the customer to collect a new credit card or request that their bank approve the transaction.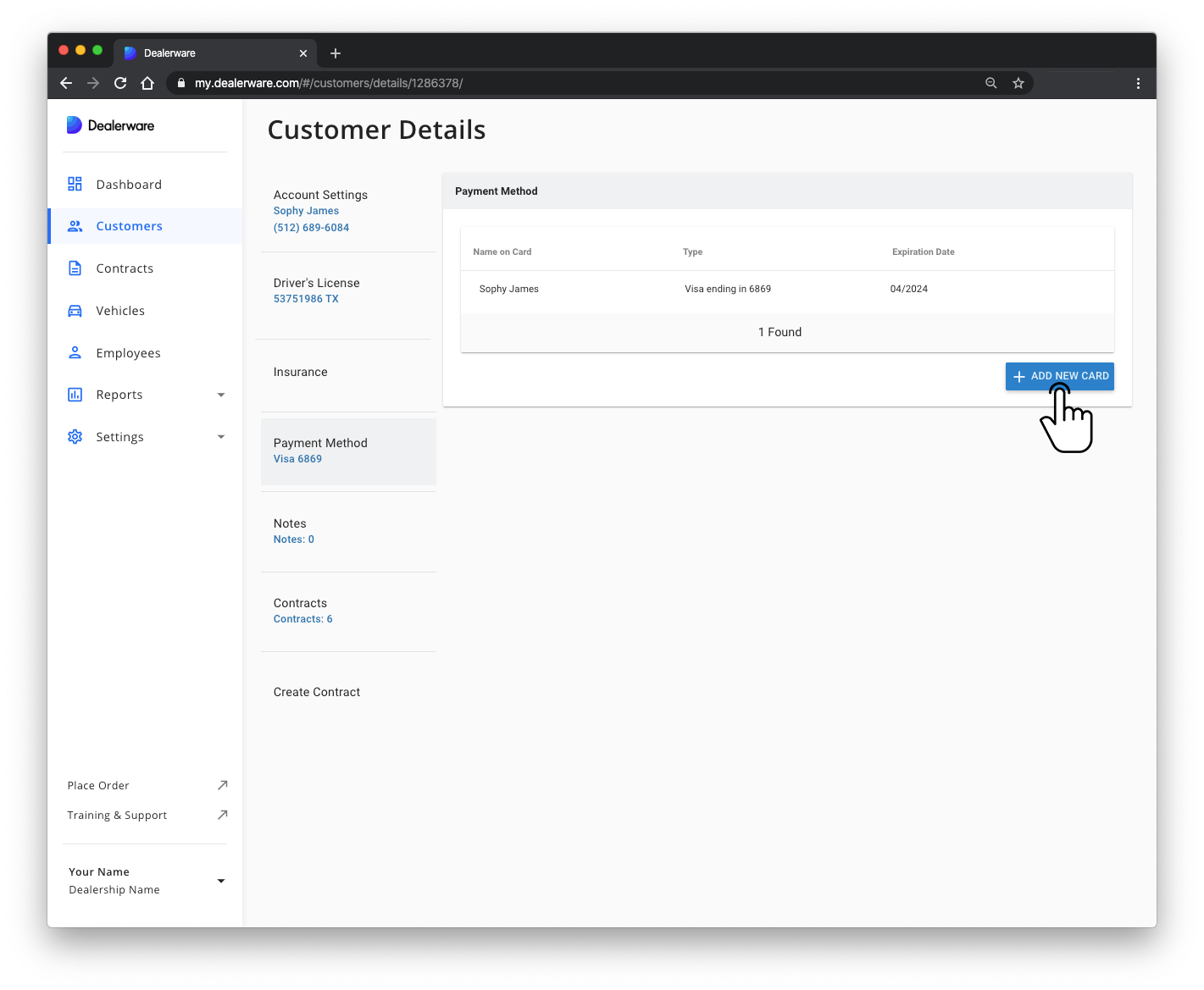 After updating the customer's credit card on file, you can charge them by following the steps below:
Select

Customers

from the main navigation

Search

for and select the applicable customer

In Details, select

Contracts

Select the applicable contract

Select

Billing

In the Payment Information section, observe

Amount Due

Select the dropdown from the

Credit Card

field

Select the applicable credit card

Select the

Charge

button to process the payment