What is a Customer Agreement?
The Customer Agreement is a set of terms and conditions your customer legally agrees to. It covers the rules and requirements of using your courtesy vehicles and usually includes:
Liability
Restrictions of Use
Fuel and Toll Policies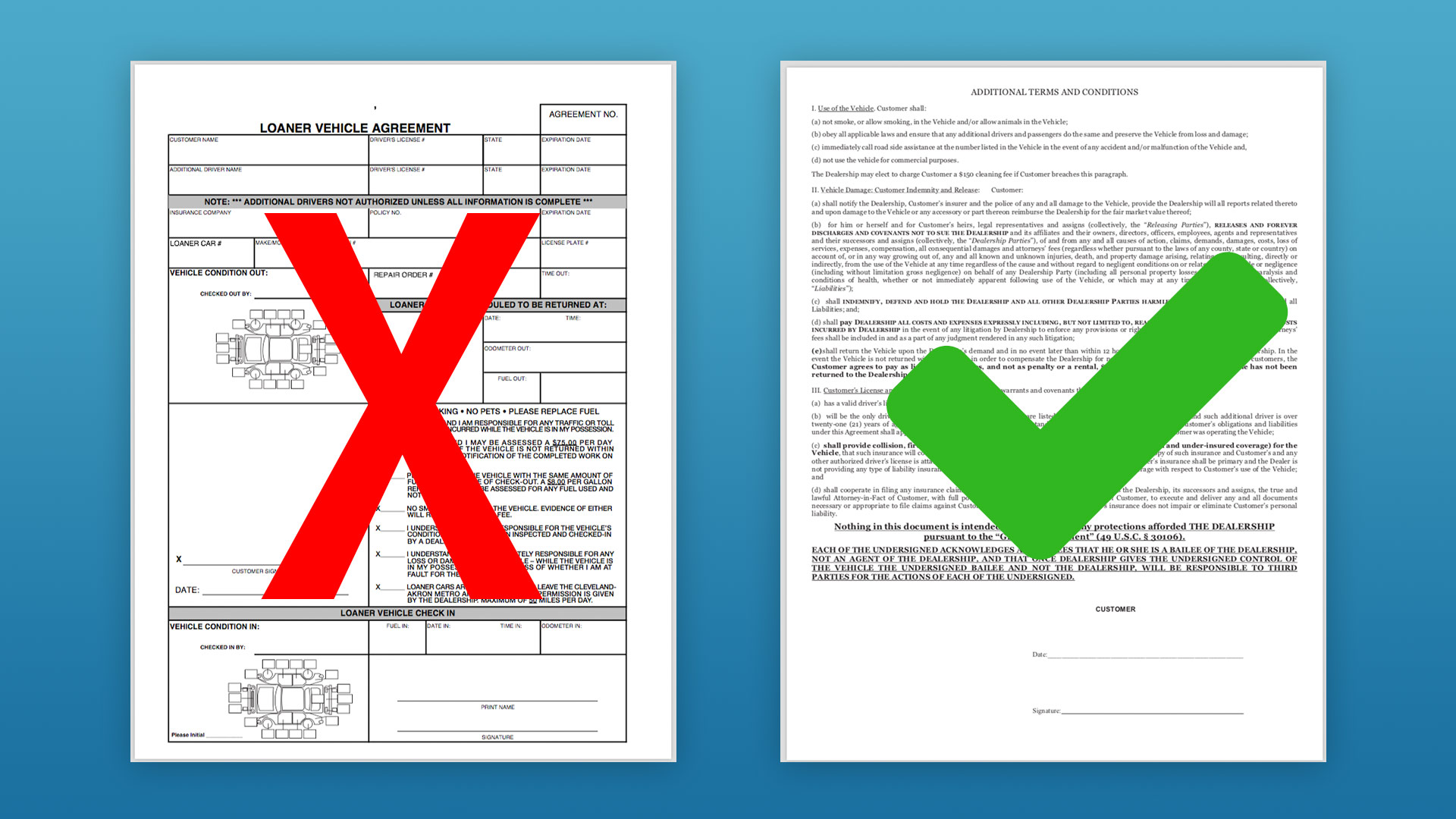 How do I find my Customer Agreement?
If your current customers are already signing for their courtesy vehicle, check the contents of this document. If it includes information like what is listed above, then this is what you should scan and upload to Dealerware as your Customer Agreement.
If your current customers are not signing for their courtesy vehicles, you may need to check with your after-sales or fixed-operations director. If this is causing any delay in completing Dealerware Setup, email setup@dealerware.com for assistance.
When uploading a Customer Agreement, confirm that no customer information is present on the document.