Overview
Dealerware Reservations lets you unlock rental programs, gain visibility into scheduling, and enhance the customer experience at the dealership by assigning a customer to a Vehicle Group for a select period of time.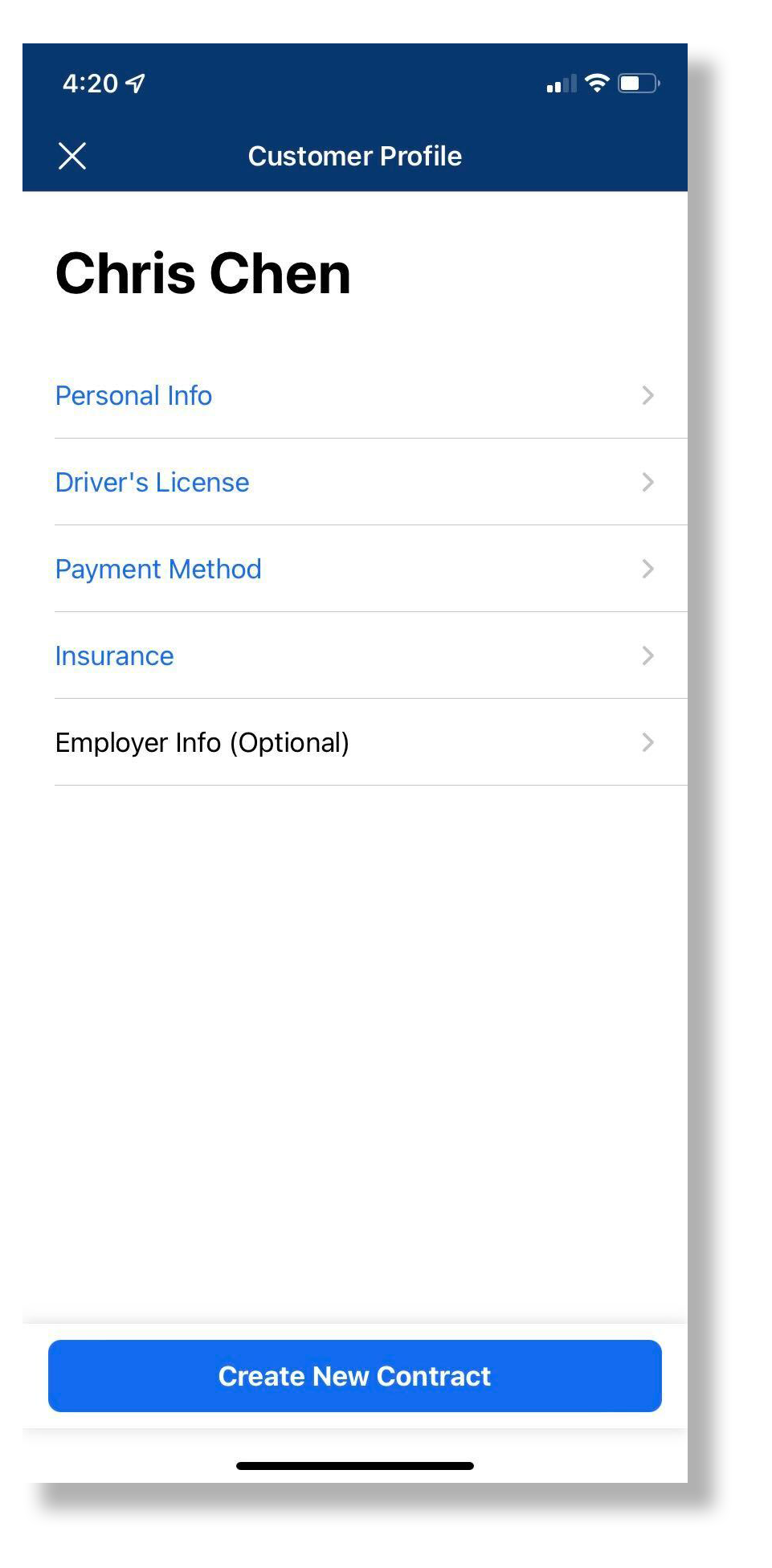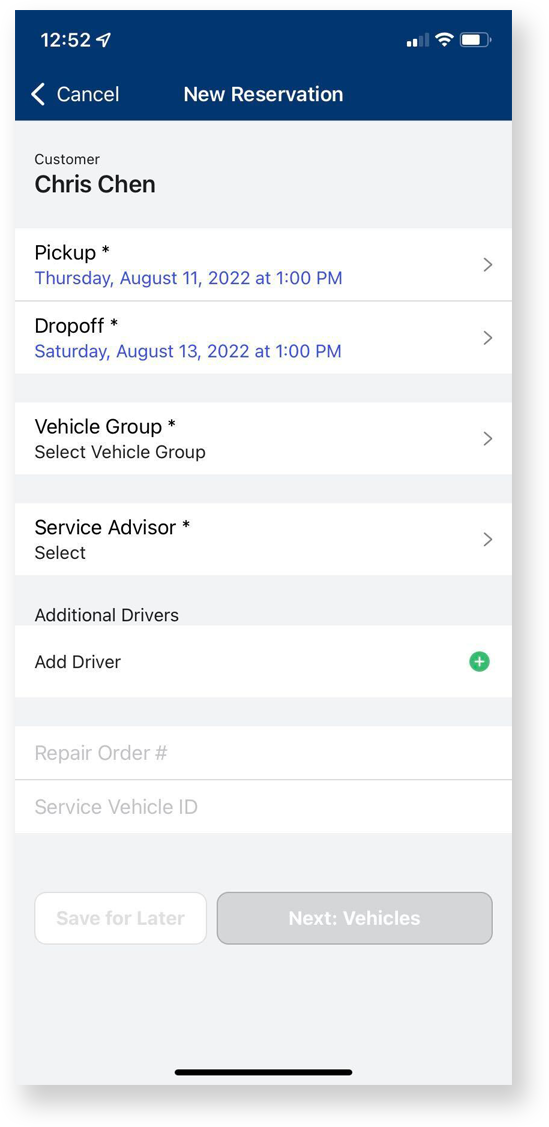 Book a Reservation
Start from a

complete customer profile

(incomplete profiles appear in red on iOS and black on Android)

Select

Create New Contract

In New Reservation, confirm the

Pickup

and

Drop-off date & time (pickup date and time default to today's date and the nearest 30-minute increment, and drop-off date and time default to 48 hours later)
If there are no vehicles available for the duration of the contract, an overbooking alert will occur. You may overbook as needed or select a new Vehicle Group.
Availability calculations are based on the pickup and drop-off dates of booked reservations, as well as pending and started contracts.
Assign the

Vehicle Group

Select the

Service Advisor

(select

None

if one does not apply)

Add up to two additional drivers

(if applicable)

Enter the

Repair Order # (

optional)

Enter the

Service Vehicle ID

(optional)

Select Save for Later to save and initiate a contract at a later date OR Next Vehicles to proceed to the start-contract workflow.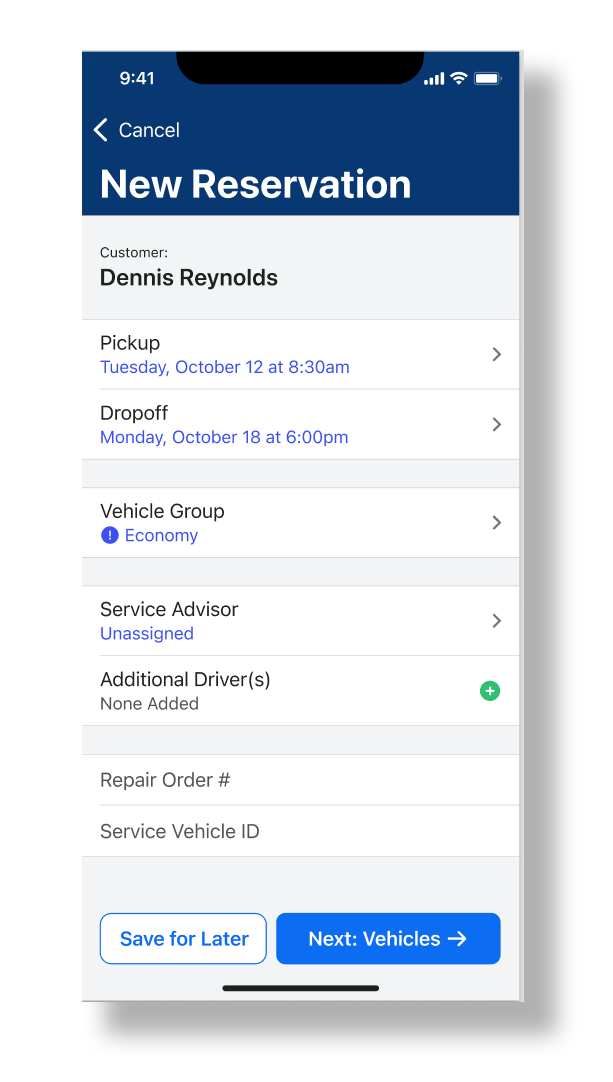 View Reservations
After saving a reservation, you can view or manage it in Daily Schedule by selecting Schedule from the main navigation.