Overview
Auto-Fleeting Program Vehicles provides better visibility into newly in-fleeted LCCS program vehicles by automatically organizing them into a dedicated Vehicle Group.
How Does it Work?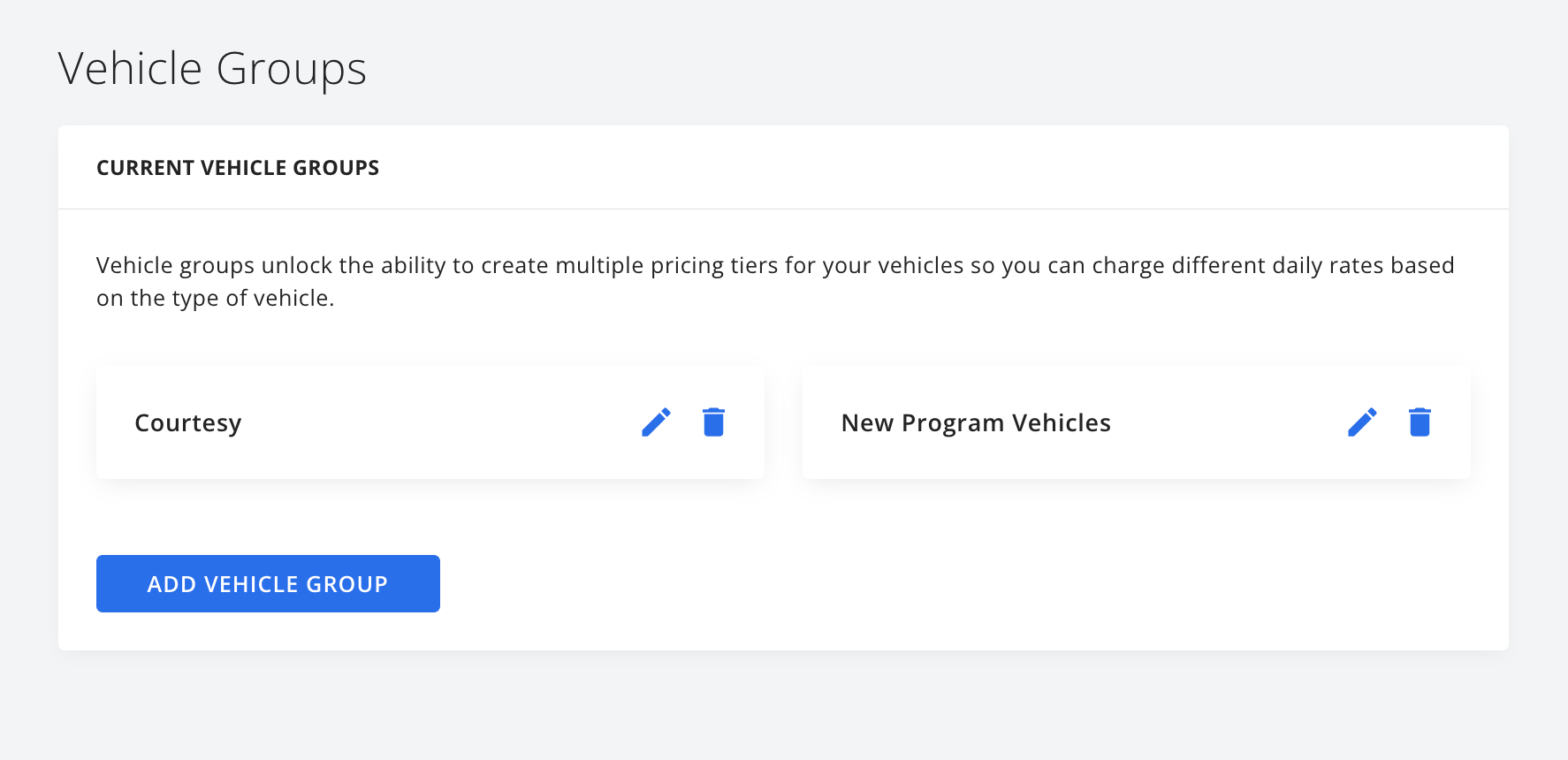 When your dealership receives new LCCS program vehicles, these vehicles are automatically added to Dealerware and routed to the New Program Vehicles Vehicle Group.
Once LCCS program vehicles are accessible in the New Program Vehicles group, you should move them into new groups as needed.
When program vehicles no longer qualify for the program (per Lexus), Dealerware automatically moves them into a Disposed status.
Viewing LCCS Program Vehicles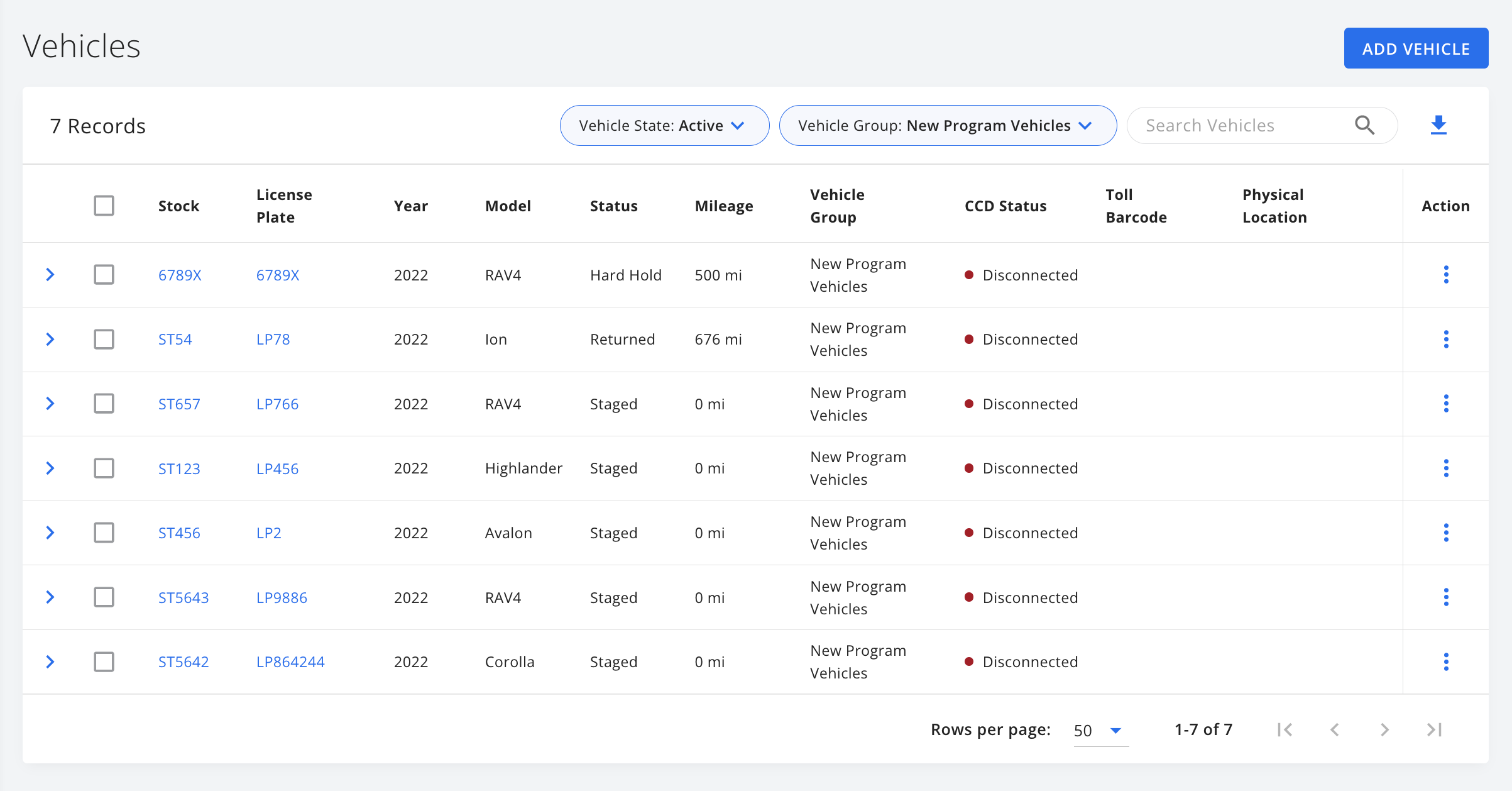 Dealerware users can view all newly LCCS in-fleeted program vehicles and update vehicle details (stock #, license plate, etc.) by following the steps below:
Select

Vehicles

from the main navigation

Select the

Vehicle Groups

filter at the top of the table

Select

New Program Vehicles

After filtering, the table will display only program vehicles

Select each individual vehicle to redirect to

Vehicle Details

, where you can enter and save details
Assigning LCCS Program Vehicles to New Vehicle Groups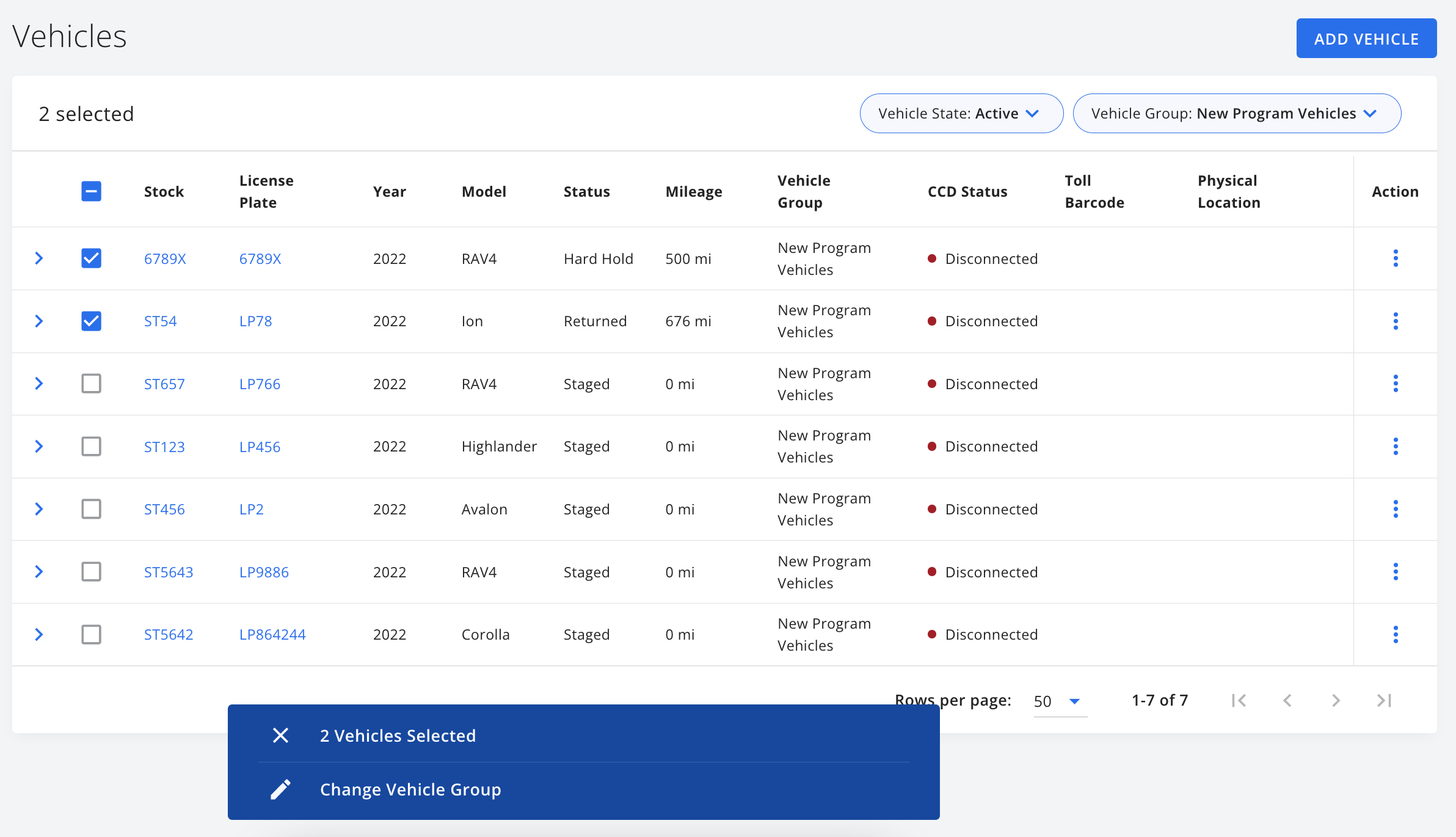 In Vehicles, Dealerware users should move LCCS program vehicles into new Vehicle Groups by following the steps below:

Filter the table by

Vehicle Group: New Program Vehicles

Select the

checkbox

next to each vehicle that you wish to move into a new group

Once vehicles are selected, select

Change Vehicle Group

from the pop-up
You may also bulk select vehicles and move them to the desired Vehicle Group by selecting the checkbox at the top of the table.