Finish a Contract
Once the customer returns their vehicle, you can finish their contract by following the steps below.
Select Contracts from the main menu
Locate the contract in a Started status by using the search bar or the Show: Booked, Pending, Started filter

Select the contract to redirect to Contract Details
Select the Manage tab
Select Finish at the bottom of the page

When the drawer appears at the right, input Dropoff Date & Dropoff Time details, Mileage, and Fuel Level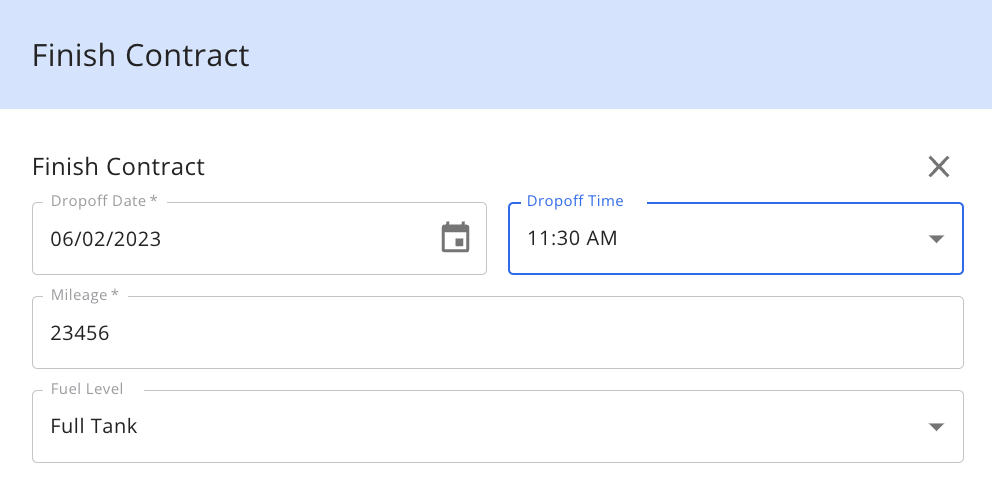 Select Finish at the bottom right of the page

Create, Edit, and Export Warranty Invoices
Warranty invoices can be created, edited, removed, and exported based on contract status. Learn more.