Overview
Rates by Model lets you create a unique Daily Rate for each vehicle model within your fleet, enabling a single Vehicle Group to satisfy multiple use cases.




How does Rates by Model work?
Think of each Vehicle Group as a source of business. The source of business may satisfy warranty invoices, customer-paid invoices, or any other case that applies to your dealership.
After assigning vehicles to Vehicle Groups, those vehicle models will auto-populate within the group's cost recovery settings, where you can then apply model-specific daily rates.
First, evaluate your rental and loaner operations, then determine if more than one Vehicle Group is needed. If so, create additional groups, then assign vehicles. Next, set a Daily Rate for each model within the groups.
To create new Vehicle Groups and configure group settings, the Admin permission is required.
Create additional Vehicle Groups (optional)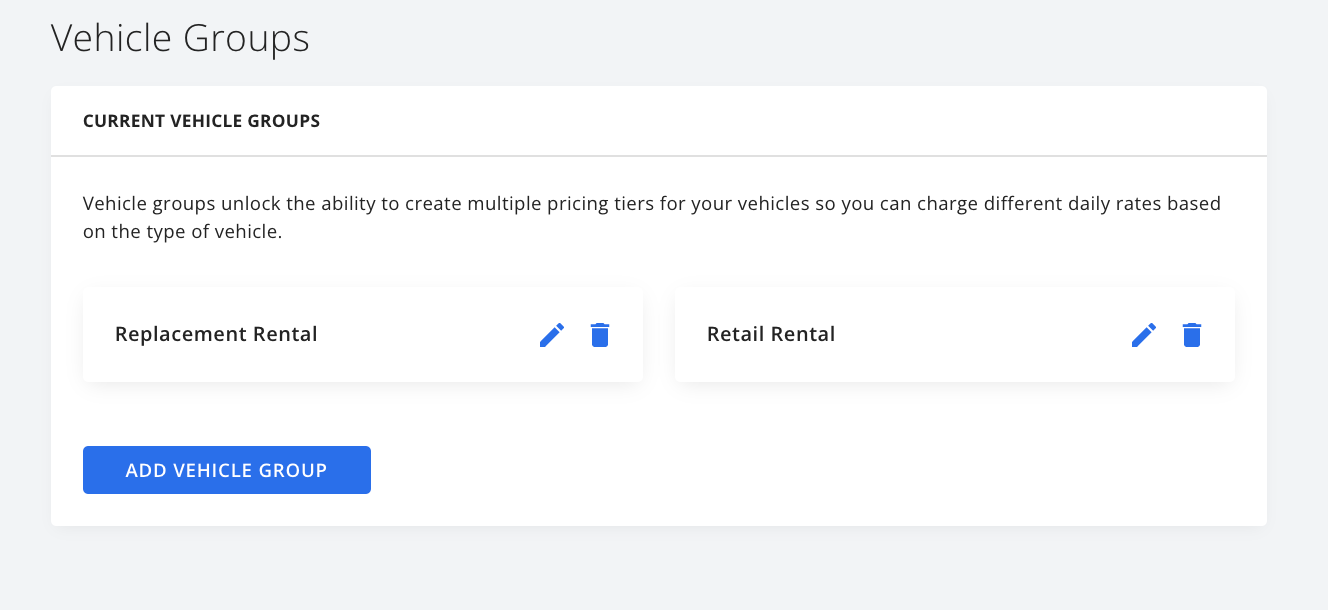 Select

Settings

from the main navigation

Select

Vehicle Groups

Select

Add Vehicle Group

Input the group

name
Select Create New Group
Assign vehicles to Vehicle Groups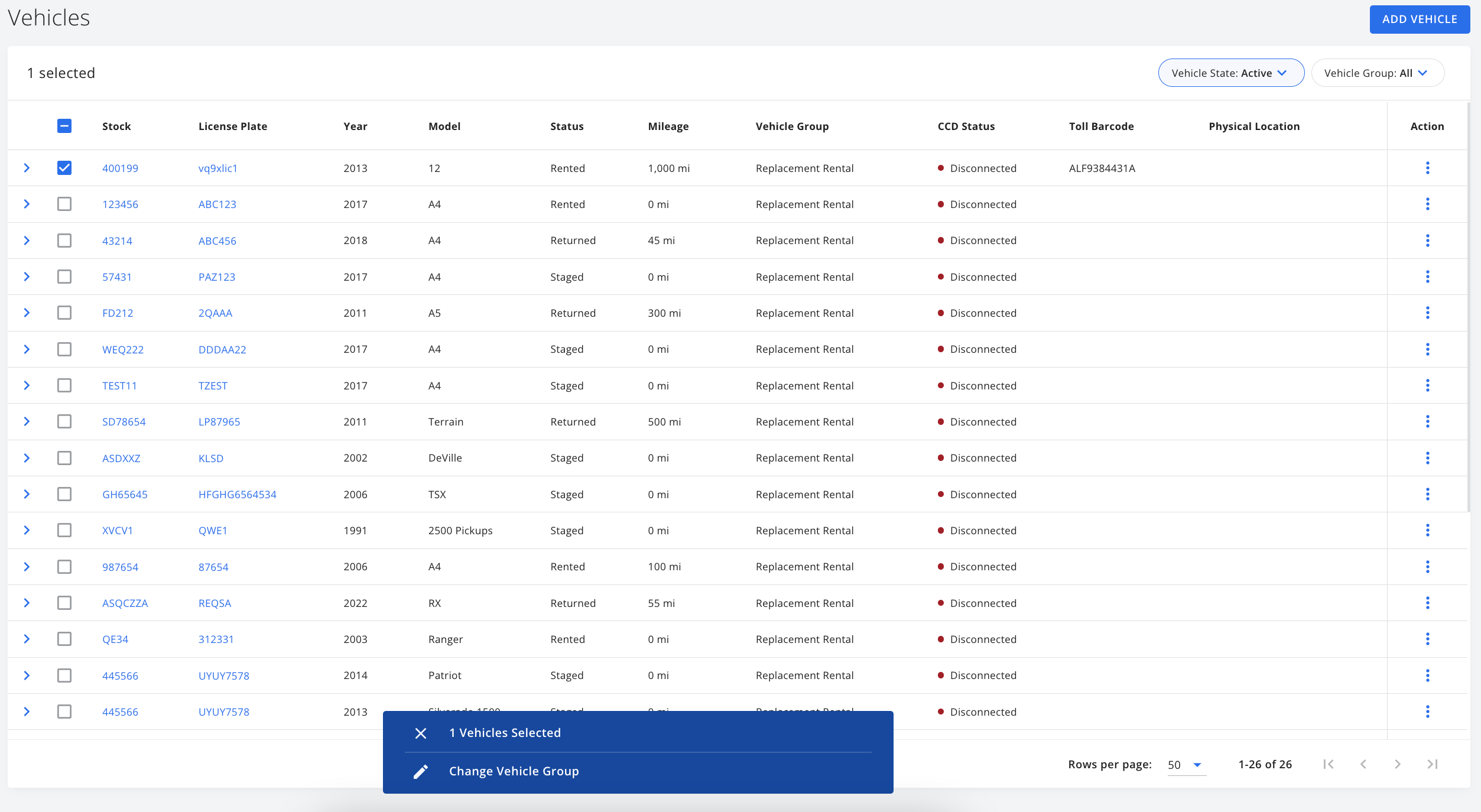 Select

Vehicles

from the main navigation

Locate

vehicles

you wish to assign to a new group

Select the

checkbox

next to each vehicle

Observe a pop-up

Select

Change Vehicle Group

Select the applicable

VehicleGroup

from the dropdown

Select

Save
*When assigning a vehicle to a Vehicle Group from the Vehicles page, if that Vehicle Group does not have a daily rate configured for the specific model, you must set a rate before assigning the vehicle to the group.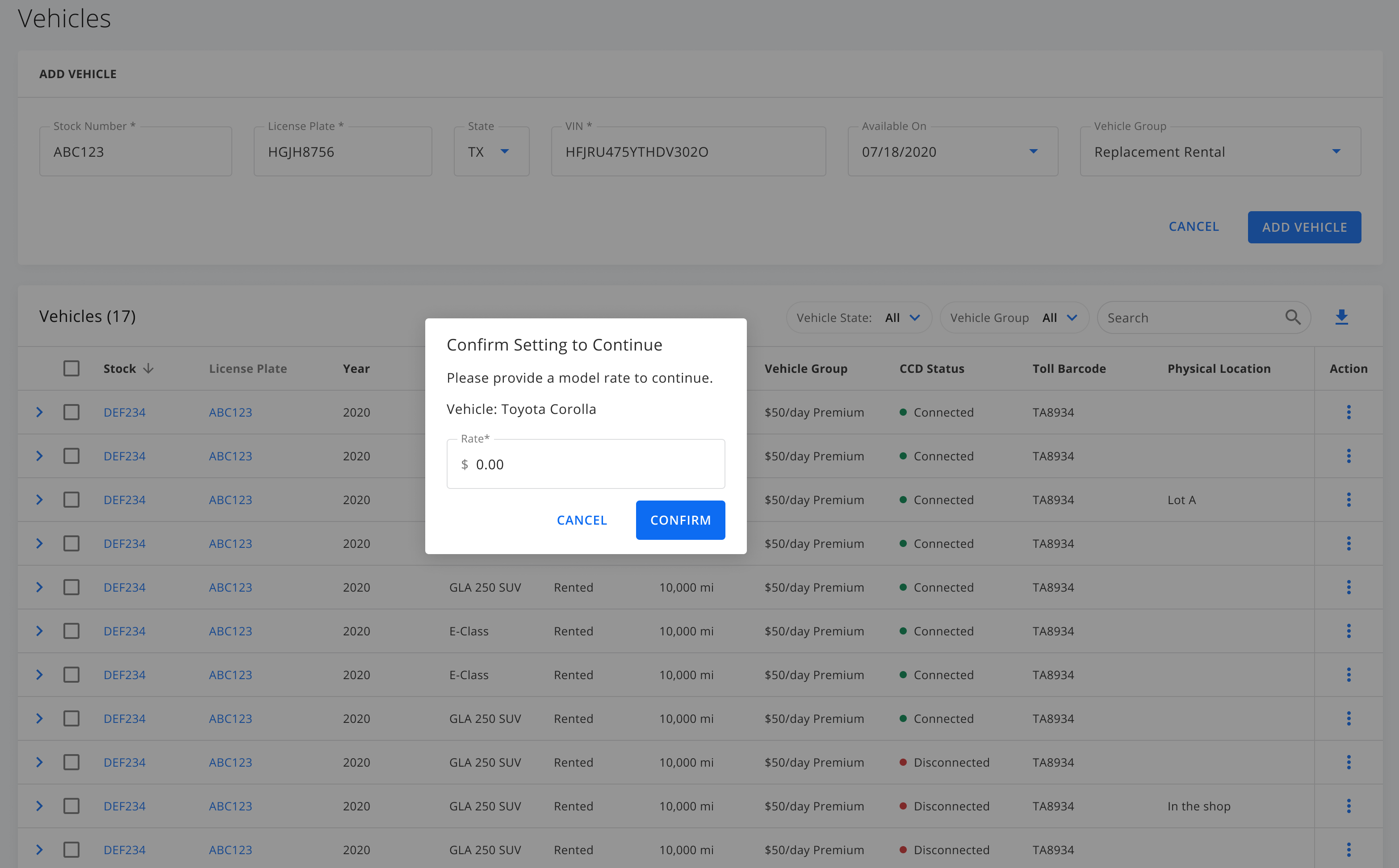 Configure Rates by Model for each Vehicle Group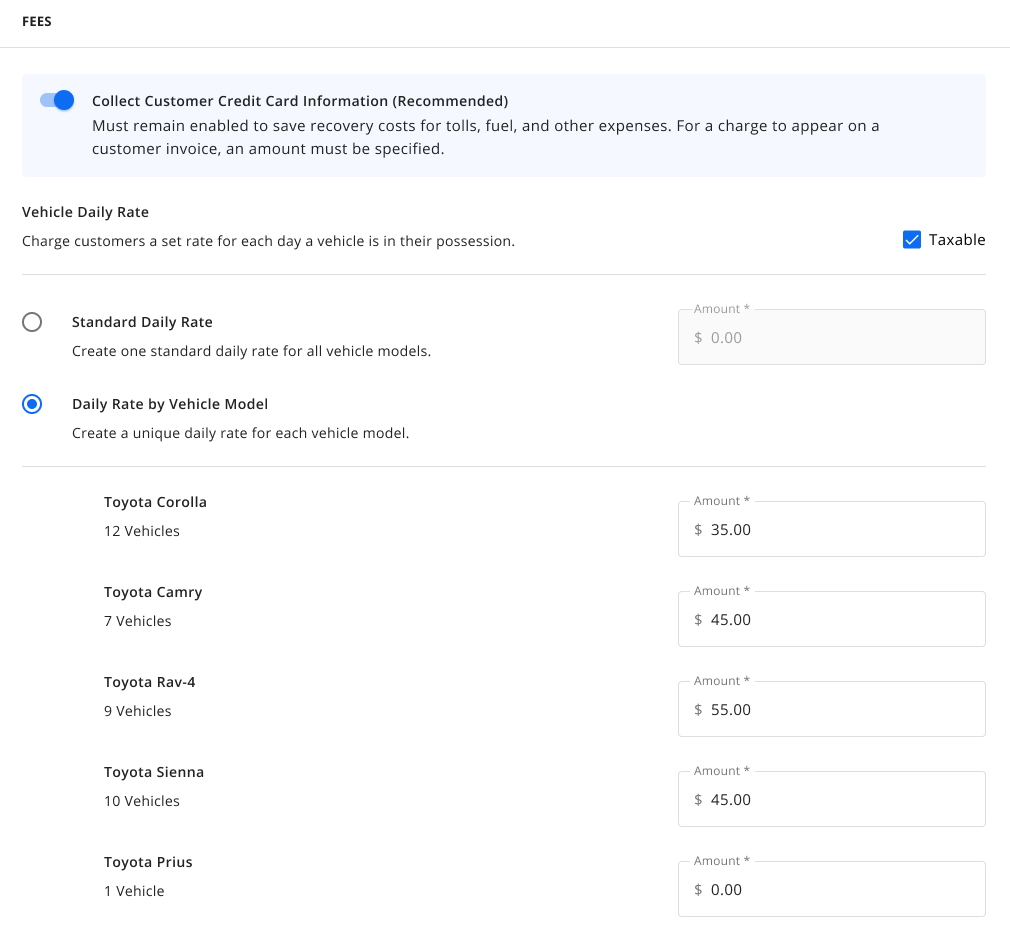 Select

Settings

from the main navigation

Select

Vehicle Groups

Locate the applicable

Vehicle Group

Select the

pencil

icon next to the group

Navigate to

Cost Recovery Settings: Vehicle Daily Rate

Select the

Taxable

checkbox to apply taxes to all models if applicable (you can view or update the tax rate in the Taxes section)

Select

Daily Rate by Vehicle Model

to set individual rates

When models appear, add rates in the

Amount

fields

Select

Save
Scroll to the bottom of the page and select Done