Overview
To start a contract, first locate a previously booked reservation or book a new reservation.
After you have located a previously booked reservation or have booked a new reservation, you can begin the start-contract workflow, which consists of the following actions:
Assign a vehicle
Set fuel and odometer values
Select the customer's preferred credit card
Collect the customer's signature
Start the Contract
Begin by locating a previously booked reservation or booking a new reservation. See the steps below.
Locate a Previously Booked Reservation
Select Contracts from the main menu
Locate and select the reservation in a Booked status

(the

Created On

column will indicate the booked date)

In Contract Details, select Start Contract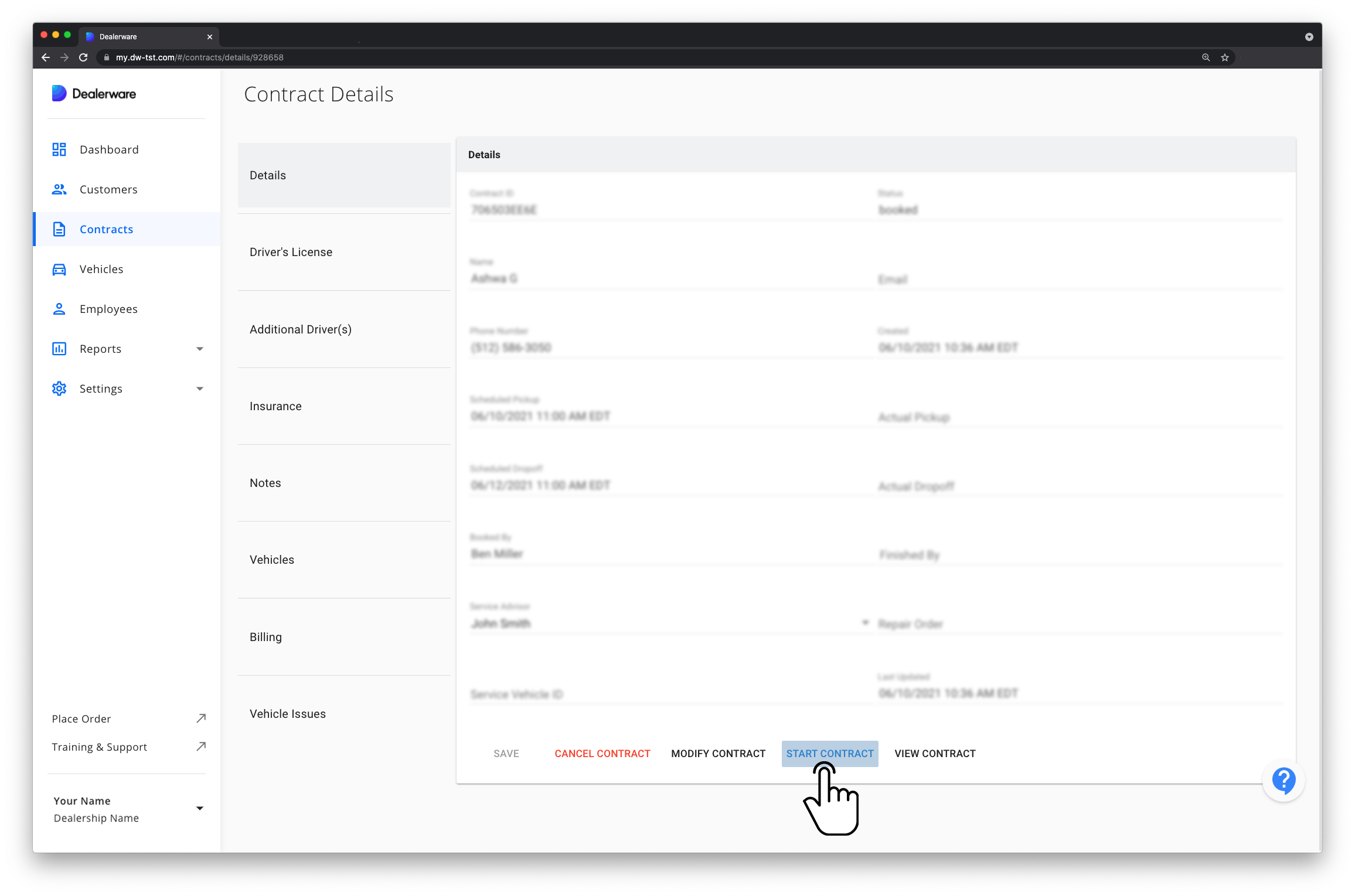 Book a New Reservation
Select

Contracts

from the main menu (alternatively, you may begin from a complete customer profile)

Select

Add Contract
In New Reservation,

assign the customer

by using the search bar (applies to existing Customer Profiles only)

Set the

Pickup

&

Dropoff date & time
Assign the

Vehicle Group
Assign the

Service Advisor

(select

None

if one does not apply)
Add the

Repair Order

and

Service Vehicle ID

(optional)
Select

Save Reservation
After booking the reservation, select View Reservation Details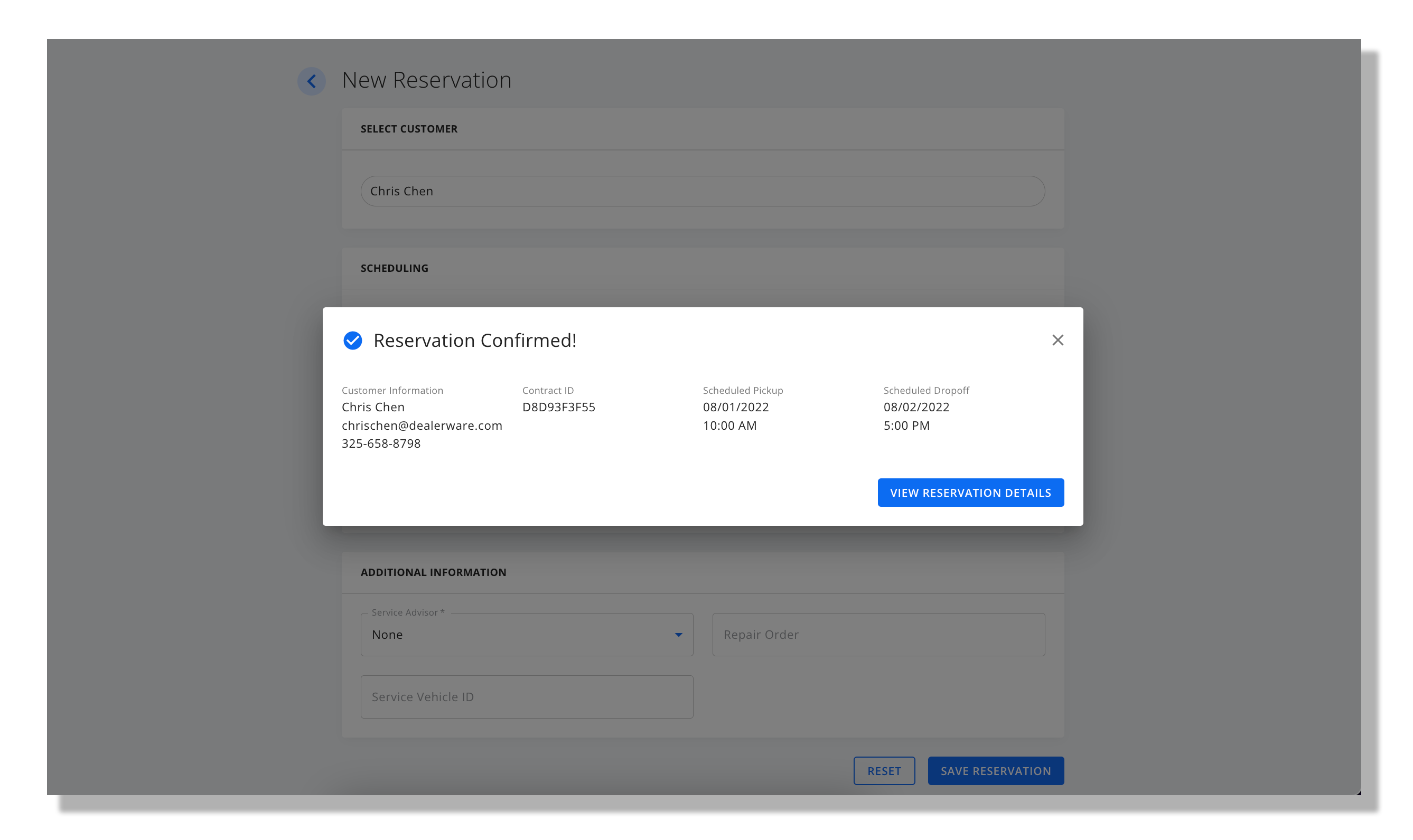 Begin the Start Contract Workflow
Assign a Vehicle & Set Fuel & Odometer
In Select Vehicle, search for the vehicle you wish to assign

Select the

vehicle
Set Fuel Level

&

Odometer

(values will auto-populate for vehicles enabled with

Connected Car Services

)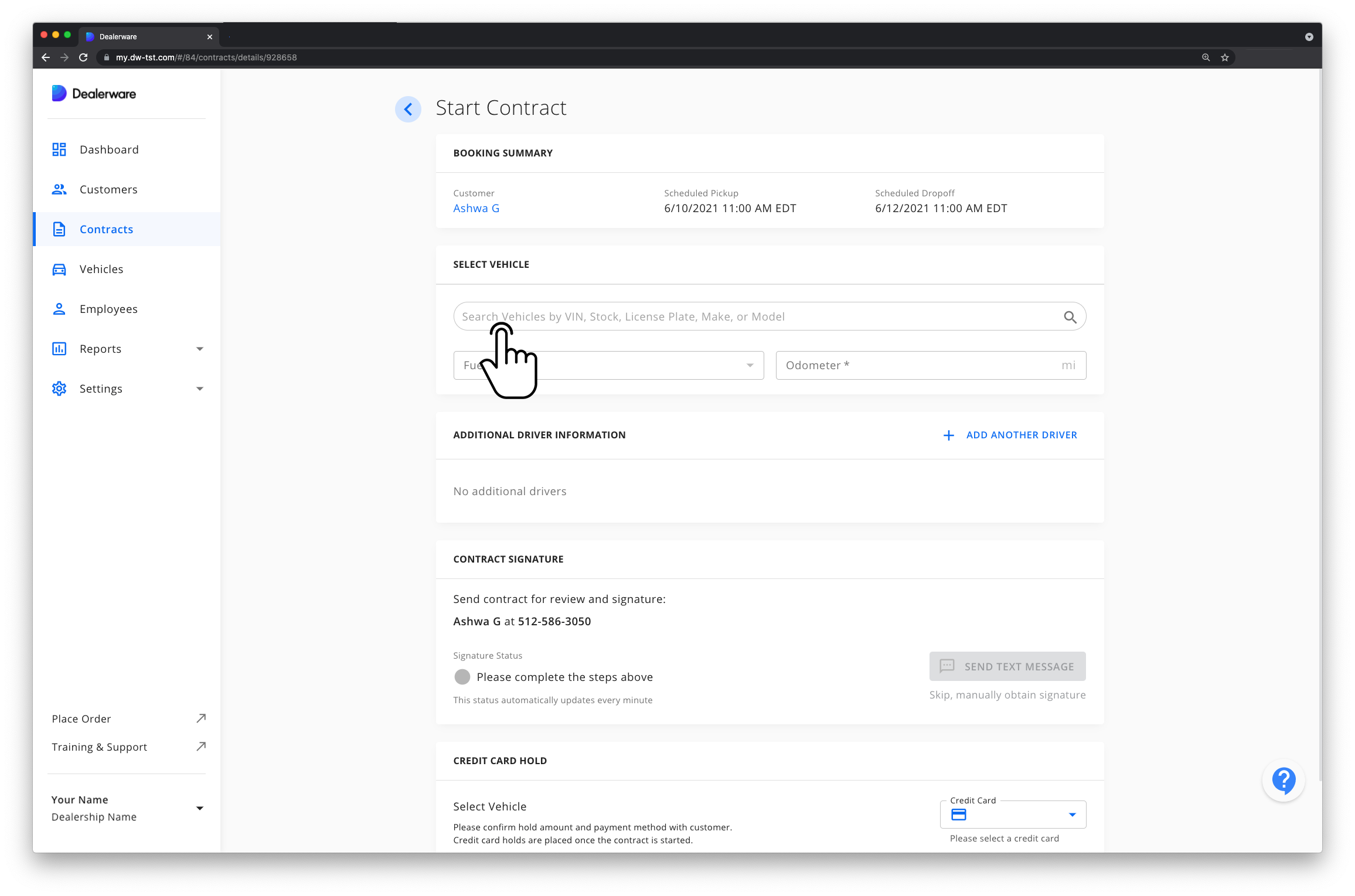 Add Additional Drivers & Select the Customer's Preferred Credit Card
Add

Additional Drivers

(optional)

If Credit Card Hold is configured, select the appropriate

credit card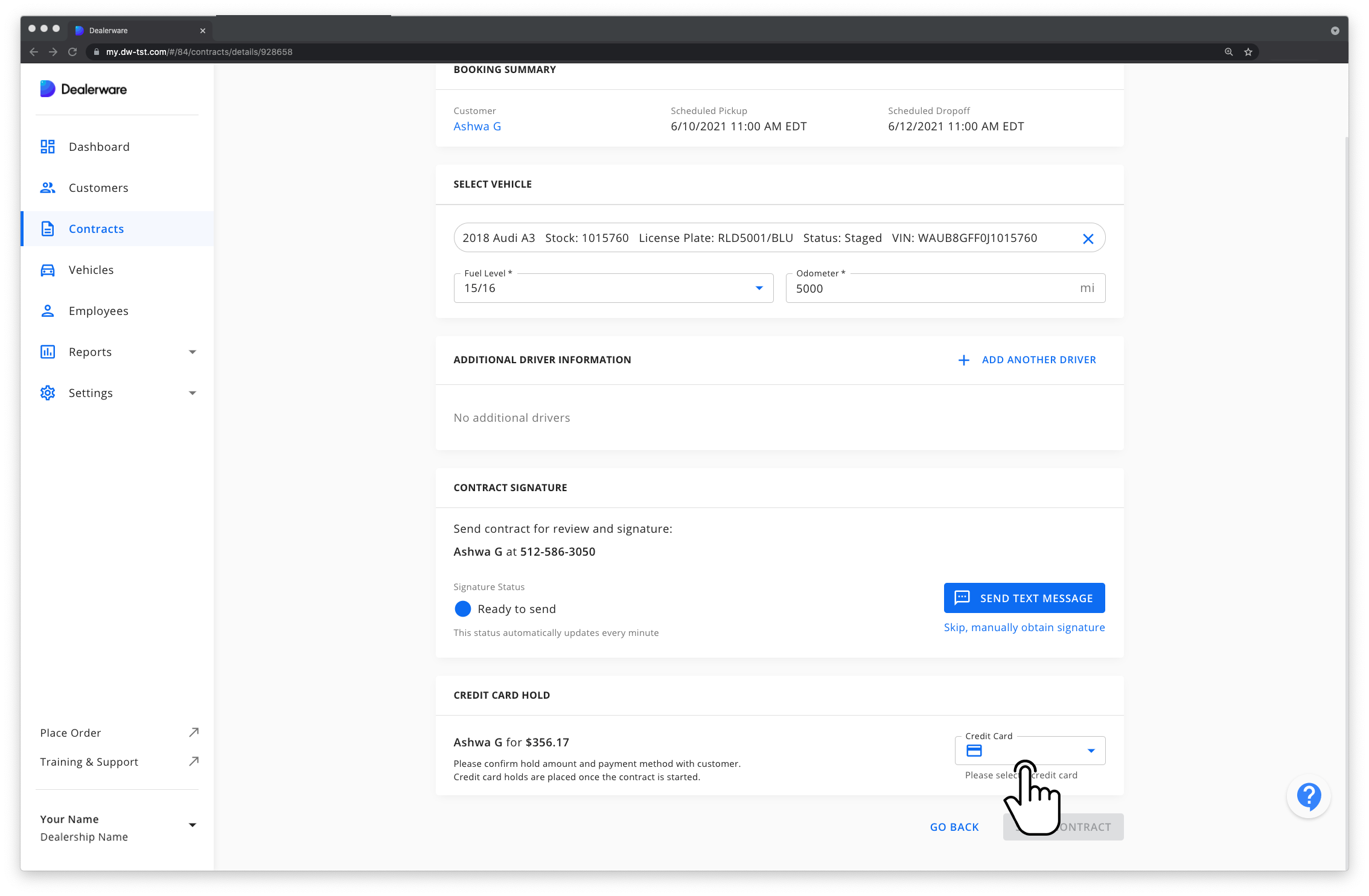 Collect a Customer's Signature
Obtain a

signature

(via

Contactless Contracting

: Select

Send Text Message

(US) or

Send Email

(Canada) or

manually

: Select

Skip, manually obtain signature

)

If the contactless option was selected, the Signature Status will indicate whether the customer submitted their signature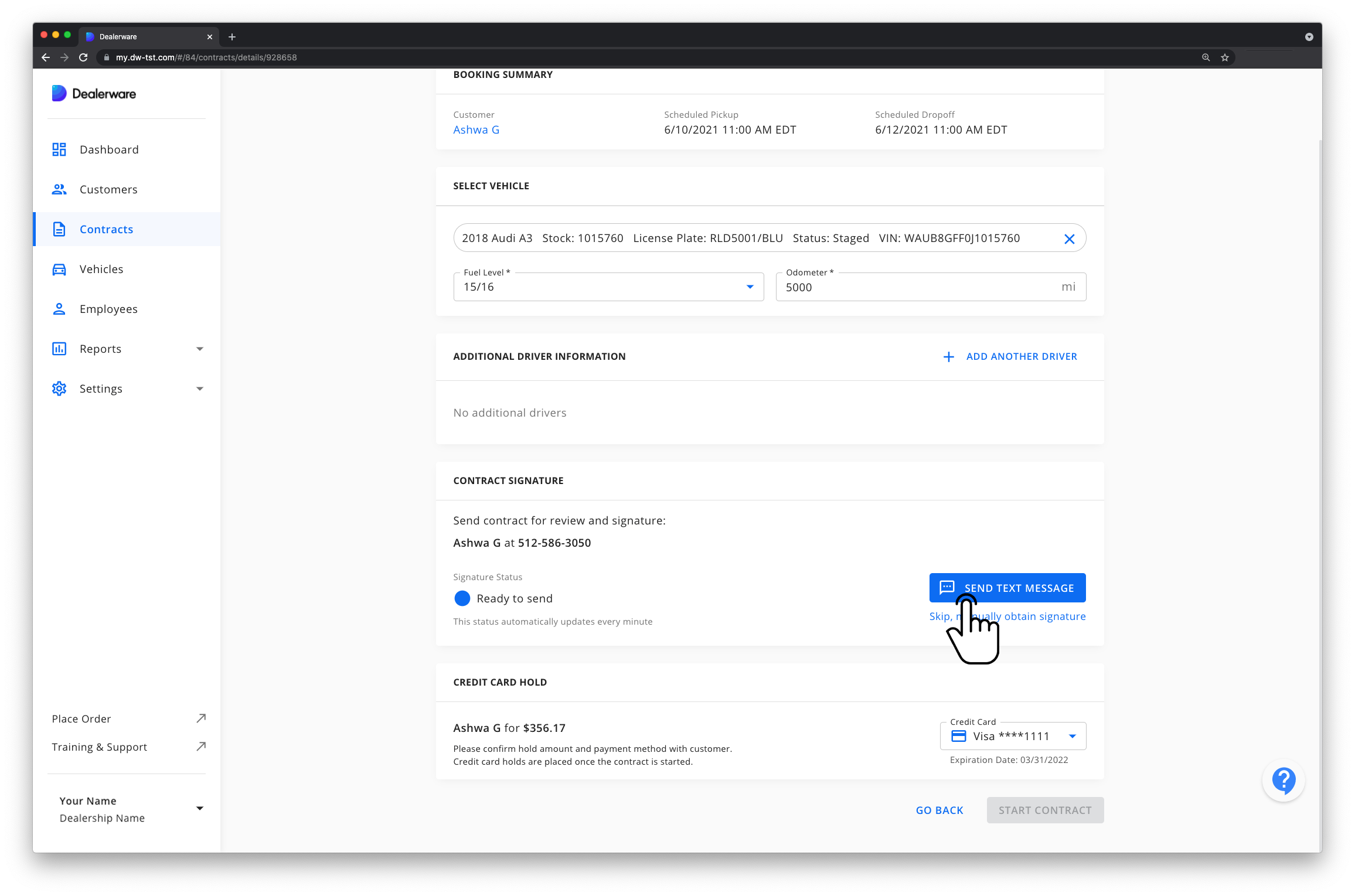 After the customer has submitted their signature, select

Start Contract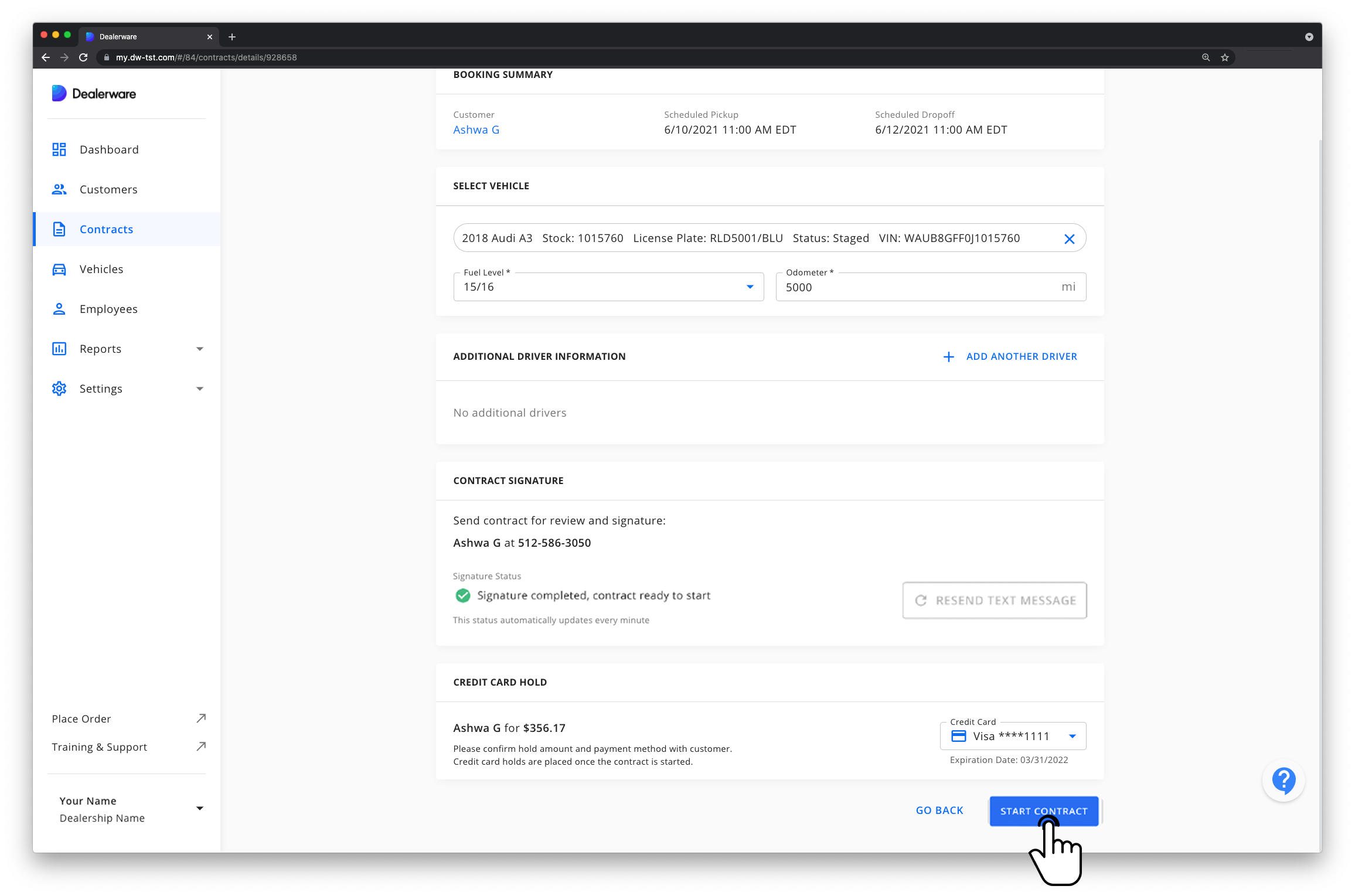 *Credit card hold declines may be due to insufficient funds. When a decline occurs, add a new payment method and try again.
Update the Assigned Vehicle Before Starting the Contract (optional)
If you need to update the assigned vehicle, you may do so after you've obtained a customer signature. Updating the vehicle will require collecting a new signature. Follow the steps below.
While on the Start Contract page, navigate to

Vehicle Information

Select

Edit

Assign a new

vehicle

Obtain a

customer signature

(the

Send Text Message

(US),

Send Email

(Canada) and

Skip, Manually Obtain Signature

options will be active)

After the customer has submitted their signature, select

Start Contract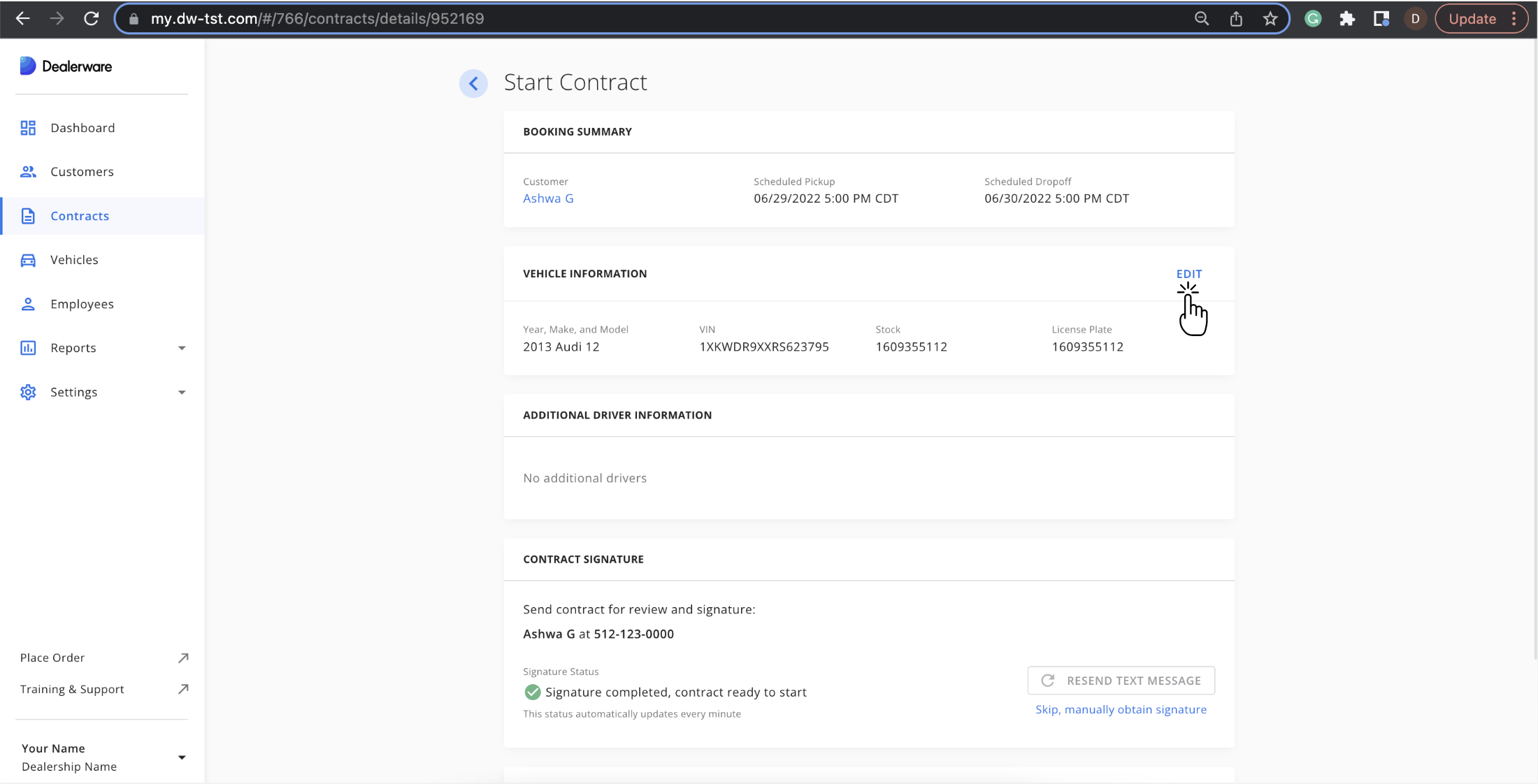 *Updating the assigned vehicle may result in a credit card hold based on Vehicle Group settings. You can confirm the hold amount before starting the contract by viewing the Credit Card Hold section.