Overview
Contactless Contracting, lets dealership customers review contract details and sign their Driver Agreements via text message (United States) or email (Canada) from their personal devices.

Executing a Contactless Contract
How do I execute a Contactless Contract?
Start by visiting Daily Schedule and locating a booked reservation, or create a new reservation, then proceed to the start-contract workflow and capture a customer signature via Contactless Contracting.
Capture the Customer's Signature & Start the Contract
After assigning a vehicle, progress through the

start-contract workflow

In Reservation Overview: Customer Signature, select

Contactless

Select

Send Text Message

(US) or

Send Email

(Canada)

Select

OK

The customer will receive a text message (email for Canadian customers) containing a link to view their Customer Agreement

The customer must agree to each agreement term, sign the agreement, and select

Sign Contract

Dealerware Mobile will redirect you back to the Reservation Overview screen
After the customer has submitted their signature, Dealerware Mobile will refresh, and the customer's contract will appear in a Signature Completed status. If the reservation remains in a Contract Not Signed status, pull down on the screen to refresh.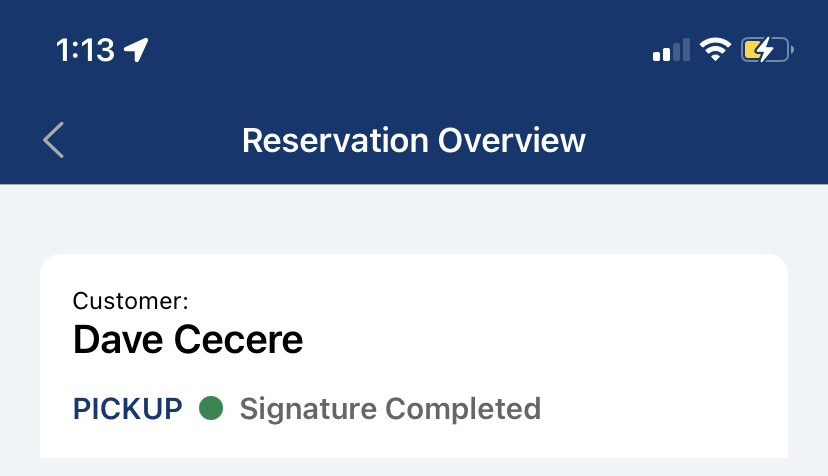 After the customer has submitted their signature, select

Start Contract

The customer (email for Canadian customers) will receive a text message containing a link to access their agreement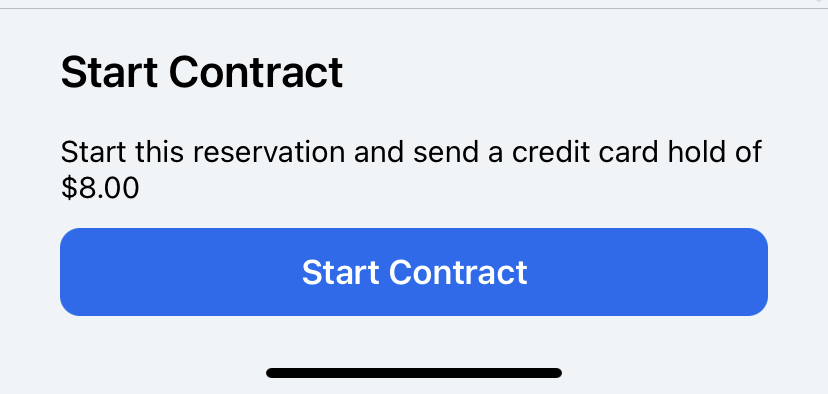 *Note that text messaging capability is not available to locations in Canada, therefore emails will be sent to customers as an alternative.