Overview
There are two ways to locate and finish contracts scheduled to end today. You may select Schedule from the main navigation to access Daily Schedule or select Vehicles, input vehicle details or scan the vehicle QR code, and access the contract affiliated with the vehicle.
Finishing Contracts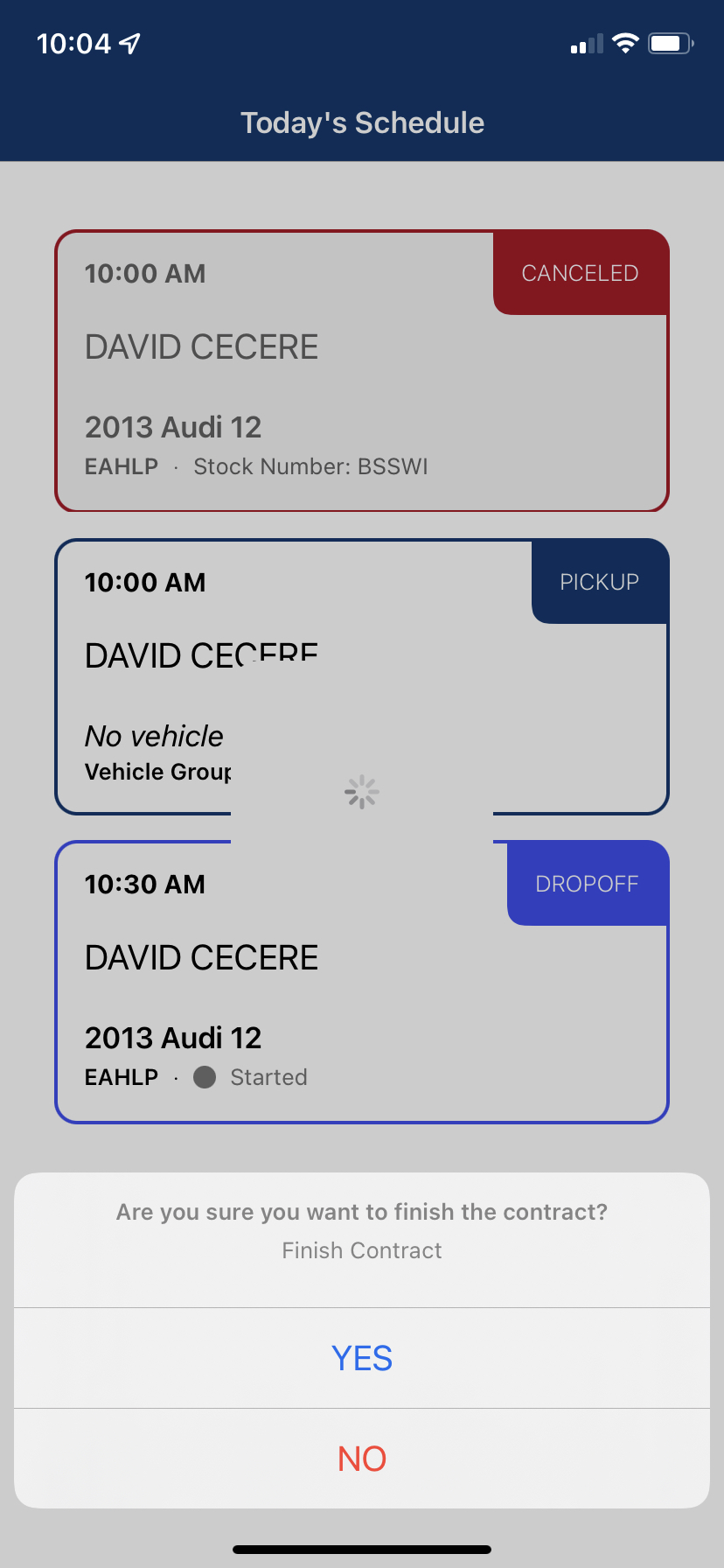 Select

Schedule

on your device, then locate the applicable reservation in a Dropoff status

When prompted to finish the contract, select

Yes

Enter the ending

Fuel Level

and

Odometer Reading

(if you use

Connected Car Services

, fuel, and odometer values will update automatically)

Select

Save

Review the vehicle's condition and

document issues in Vehicle Issues

(issues documented at contract finish will appear on the customer agreement)

Select

Finish Contract

Select

Yes

to continue

If there are no charges, select

Done

(If there are charges, select

Charge Now

to process payment or

Charge Later

to

create an

Unsettled Balance

).

Inform the customer that they will receive a copy of their agreement via text (in the United States) or email (in Canada).