To verify connectivity of Connected Car Services you first need to physically install the Connected Car Device [CCD] in the vehicle. For more information on installation, go here.
Once the CCD is physically installed, you will check connectivity by following these steps:
Search for the vehicle
In Vehicle Details, click Event History from the side menu
Look for Ignition Off in Event Type column: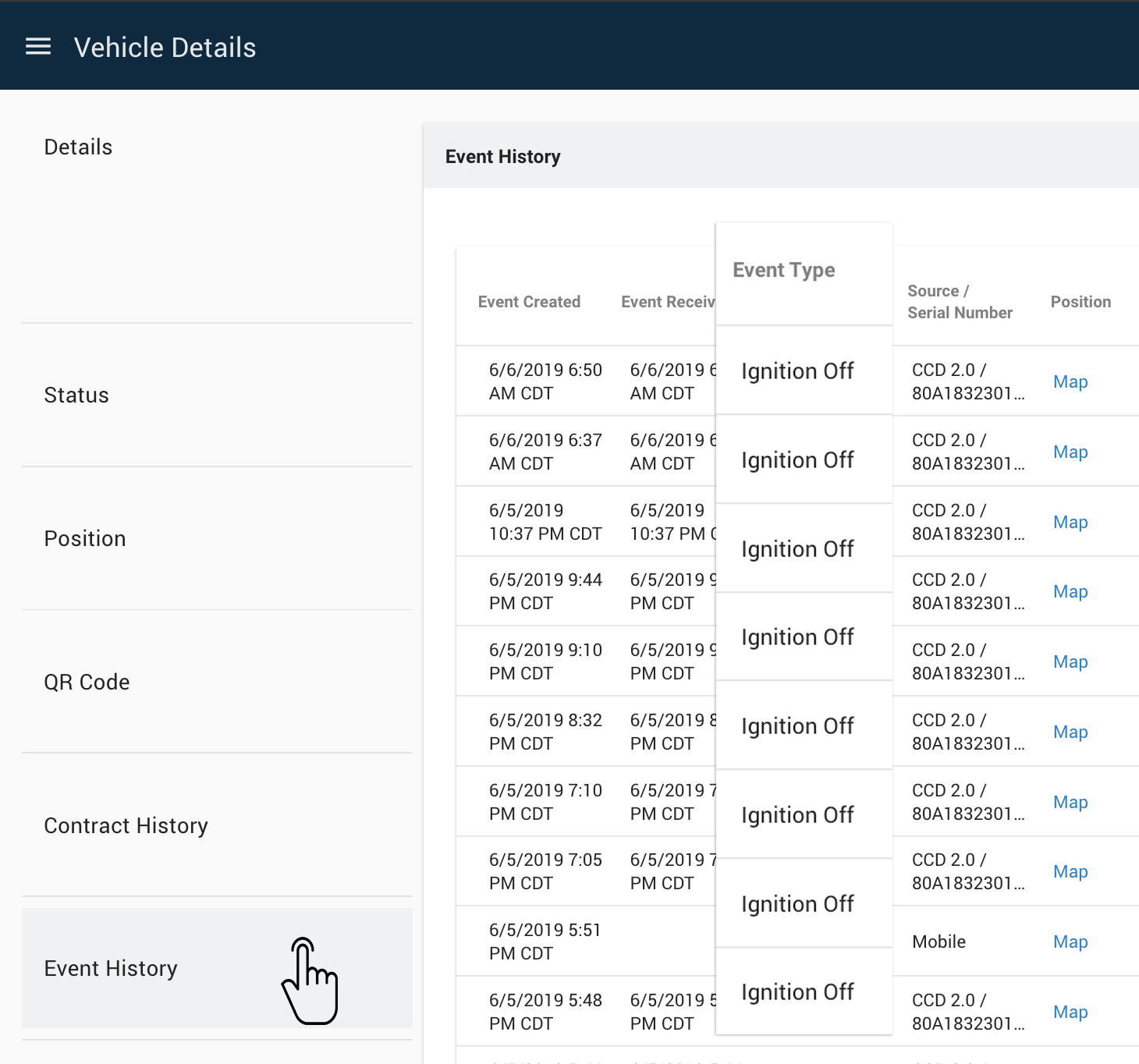 The Event Created timestamp should match the time the ignition was turned off after installation.
If an Ignition Off event is not present in this table, reinstall the CCD and follow the steps here.
Once connectivity is verified, complete your Connected Car Services setup by confirming mileage and fuel.